It seems that HTC are prepping a new white jacket for their Touch Diamond. Dressed in snow white, the new Diamond will be out by October winning some more market share for HTC.
As The Unwired reports, HTC have officially announced that the popular HTC Touch Diamond will get a snowy white uniform just in time for the holidays. It seems that the trend set by the iPhone 3G and the Samsung i900 Omnia has been deemed profitable even by HTC.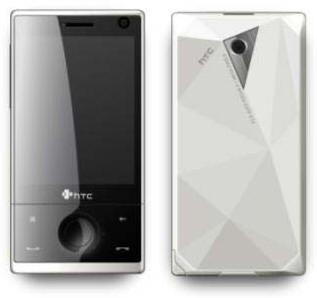 The snow white HTC Touch Diamond will start shipping in October at an expected price of 550 euro. There's no word on whether the US 3G Diamond will also get the white treatment.



HTC Touch Diamond in Snow White spotted at Tele Online
In case you need a refresher on the HTC Touch Diamond in and outs, you are welcome to revisit our detailed review.
J
I think instead of changing the color the back should be redesigned to sit evenly on surfaces and it's jsut plain ugly.
.
u shoud charge your mobile for 16 hours while its off.just after youve purchased your mobile.
g
instead of using make up to make it nicer, you better change the weak batterie in Diamod which i'm charging twice a day.
ADVERTISEMENTS