With only several hours remaining to the start of MWC 2009 the leaks continue pouring in. This time it's LG turn with photos of several of their yet unannounced phones appearing online.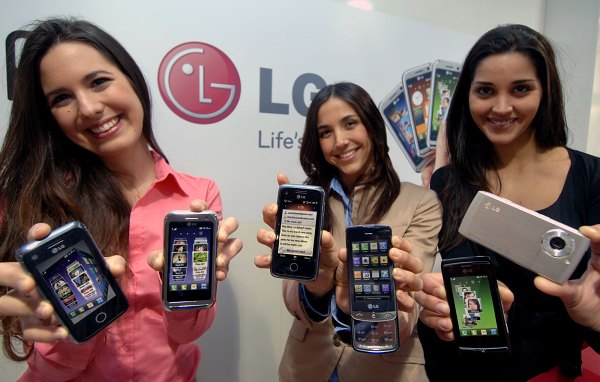 So here they go from left to right (that shot up there is clickable):

LG GM730 (WinMo with S-class flavor)
LG KM900 Arena
LG GM730 (again, only 11.9mm thick)
LG GD900 (transparent keyboard, are they kidding?)
LG GC900 (8 megapixel cameraphone)
From what we see there are at least three new handsets awaiting us (plus the LG KM900 Arena, which is already announced).
You can easily spot that two of the handsets run on the newly announced S class UI, while the third is using Windows Mobile Professional OS. However it also has a plug-in simulating a UI very similar to the S class.
All of the new handsets sport touchscreens. Quite interestingly the fourth handset from left to right either has a transparent keypad or we've had too much sangria.
Update: No, it's definitely not us. The slider LG GD900 is confirmed as the world's first phone with transparent keypad.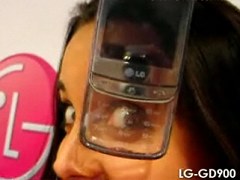 Tomorrow the full specifications of the devices will be officially announced.
v
Whats with all the iphone fan boys sayign evey touch screen phone being an iphone clone. Get over it,touch screens are so 2007! Just bcos iphone had the most success with it doesnt mean others cant make it or make it even better. Its liek syaing sinc...
9
yeah... certainly this is the first transparent phone going to be in the market!!!!!!
ADVERTISEMENT