Popular Truecaller app is getting a handful of new features. Top on the list is an integrated dialer, which means you can now dial a number from the Truecaller app itself.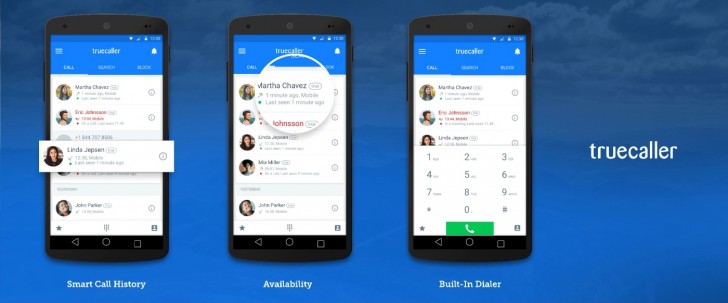 The second addition is an availability check, which tells you if the person you are about to call is on another call (only works if they have the Truecaller app installed).
Lastly, the app also gets a fresh new look, with the search bar being moved to where Discover used to be.
Since the app now includes a dialer, Truecaller will be phasing out the Truedialer app eventually.
The new features will start rolling to Android users today.
?
seriosilly...it steal data withough any consent and upload on its server...lol
i
Haha. Yeah. I never used this app because it harvest all your personal contacts. And people complain about Facebook and using this app. What a hypocrisy. LOL.
k
Not yet receive the update