Sony Xperia Z2, the company's latest flagship, was announced back in the MWC in February. Sony has admitted on Xperia Z2 stock shortages, but it has claimed they'll cause no delay. Apparently that wasn't entirely true as the company has now admitted the official UK launch will be delayed until May. Sony confirmed that all pre-orders will be shipped on time in April, though so it's not all bad.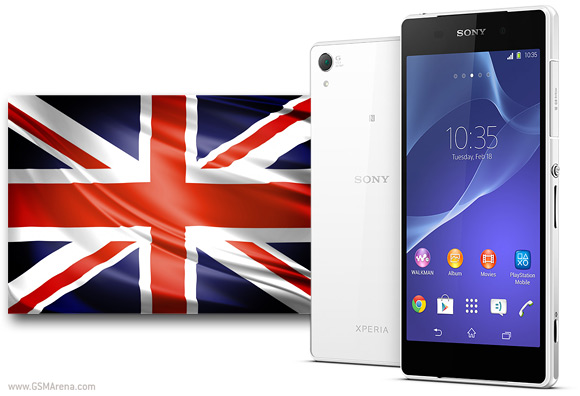 Well, Sony fulfilled its promise and some of its key UK partners will start shipping the Xperia Z2 pre-orders next week. There is no specific date mentioned though, so we can't say if those units will arrive on Monday or Friday.
Carphone Warehouse and Phones4U are the ones already confirmed that pre-orders they took are heading to customers come next week.
In case you've pre-ordered an Xperia Z2 with a contract from Carphone Warehouse you'll also be getting a £100 cashback.
Phones4U is even more generous throwing a few Sony SRS-BTX300 wireless speaker worth £119; over £80 worth of games, music and six movies; plus you'll be able to download the new Michael Jackson album via the Xperia Lounge app starting May 13. Just like Carphone Warehouse, Phones4U is also offering the Xperia Z2 only with a 2-year carrier agreement for now.
Clove UK is having the Xperia Z2 on pre-order for £540 and it is also giving away free the same wireless speaker, £80 worth of digital content, plus free Sony MDR-NC31EM noise-cancelling headphones. The first stock of Xperia Z2 will arrive at Clove in mid-May though.
So at least for the UK the stock shortages won't be affecting the Xperia Z2 availability. Canada will have to wait until May though and others such as Hong Kong have their Xperia Z2 premiere scheduled for June. It could be worse though - the US doesn't even have a release timeframe just yet.
Carphone Warehouse | Phones4U | Clove | Via
f
It still says 14th April on their site and forum. Maybe Vodafone have a special deal with Sony? Still hoping for the 14th, so excited :D. http://shop.vodafone.co.uk/shop/mobile-phone/son­y-xperia-z2-black-paym?cid=ps-car-auto/h/mc/svtw­/raqzjn/g2/...
S
I got that too, telling me it will be sent on Monday 21st... :(
D
I would double check Vodafone's estimated delivery date. I have a pre-order with Phones 4 U and received the following email today: - Thank you for ordering your new Sony Xperia Z2 from Phones 4u We're writing to let you know that there ...