Unknown Huawei phone gets leaked, looks like the Honor 7X [Update: Mate SE]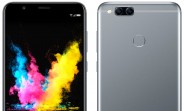 Update: As our reader Hafiz Ng pointed out, the phone in question appears to be a Huawei Mate SE, which has a US support page, but not an actual product page just yet.
The original article follows.
Renders of a yet-to-be-announced Huawei phone have surfaced online - in high resolution and two color schemes. Now, not to be ungrateful to Evan Blass for digging up the images, but we're inclined to disagree with the leaker calling the phone a 'Huawei-branded Honor 8 Pro' - it's more of a Huawei-branded Honor 7X in our book.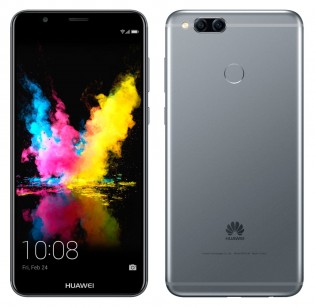 Unnamed Huawei phone, model number BND-L34
Of course, to be fair, Huawei's entire naming scheme is a complete mess with seemingly identical phones called entirely different names across the world. We won't pretend we know marketing better than the marketing teams at a huge corporation though, and we'll move on.
The renders @evleaks has stumbled upon show a modern tall-screened phone with not much in the line of bezels. If our suspicion of a close relationship with the Honor 7X turns out to be correct, this Huawei phone would come with a 5.93" 1080p display and a midrange Kirin 659 chip.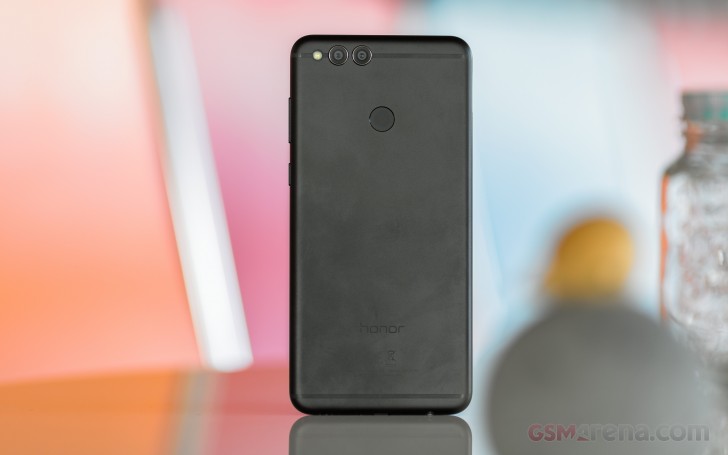 Honor 7X for comparison
A dual camera setup on the back would likely be of the 16MP+2MP variety for some depth effects without moody black and whites, though that's just us extrapolating from the 7X's specs. The thing is, that particular Honor phone is the only one in Huawei's lineup with a dual camera and the flash on the outside, so we feel pretty confident in our speculation of a close relationship between the two.
In any case, an end will be put to all speculation in about a week at MWC, when this unnamed Huawei phone will likely become official.
D
iPhone 6 2018 edition lol ? Love the updates to mid Rangers we're getting across the board from manufacturers!
D
Lol huawei too aggressive to produce new phone lately...
?
In the world of Smartphone designs, there's no such thing as originality, EVER. This is something people needs to be shoved down their throats, because all the 100% of the comments regarding "This X is a copy of Apple and this x is a copy of Samsung/...