Introduction
You might be amazed to learn that this year's edition of the IFA consumer electronics show has not even begun yet. Yup, we're serious. Officially, the expo opens doors to the public tomorrow, on Friday, September 6. All the announcements, press conferences and product demos you enjoyed so far on our home page are open exclusively to journalists.
The Berlin Messe is where the annual IFA expo traditionally takes place and this is our workplace this week. We are hard at work bringing you the latest that happens around these parts.
We've already seen all the new stuff that the major smartphone brands had brought to the IFA floor and now it's time to turn our attention to what lesser known brands have to show. These are products of various caliber, which are equally interesting, but somehow pushed out of the spotlight.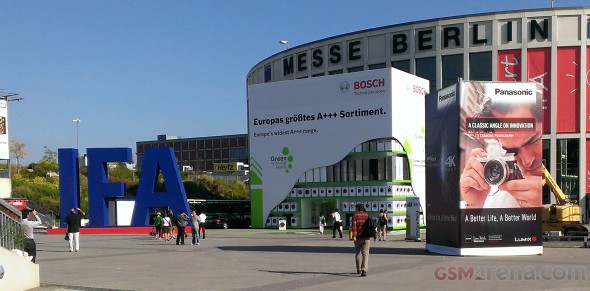 On the following pages you'll find our hands-on experience with devices by several smartphone/tablet/computer makers. There goes the cheat sheet:
A
My phone s960 , how update to lollipop 5.0 , Please
?
i have a lenovo s960 and my front camera dosent work.i dont knaw haw to make it work i dont see dhe buton to change the camera