The Virgin Mobile model of the Nokia Lumia 635 smartphone, which was released back in June last year, is now available for purchase from Best Buy for just $39.99. That's a saving of over 50% as the device usually retails for $99.99.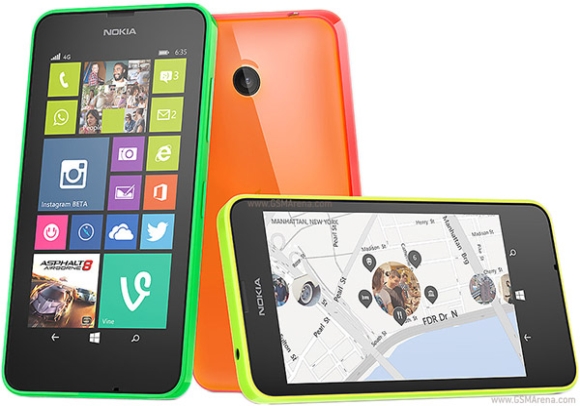 The handset comes in two variants: one with 512MB RAM, and the other with 1GB RAM - the latter has lesser battery life than the former. While the deal is available on both models, there is no shipping available for the 1GB variant, which means that you'll have to pick it up in-store.
Aside from the Virgin Mobile Lumia 635, the T-Mobile Lumia 435 is also available at discounted rates - the device, which is listed on Microsoft Store website for $70, is currently available on Walmart for just $49.88.
Source 1
|
Source 2
|
Via
Y
Can we use it i south india ,, means does virgin has signal in india ,, reply
A
Great deal! I remember the days that for that money you got yourself a cool phone with a basic colour screen and an MMS function.