We've already told you vivo is announcing a phone called vivo iQOO Neo with Snapdragon 845, but now we have a date to circle on our calendars - July 2. The event will take place in Chengdu, the capital of the Chinese province Sichuan, most famous for its panda sanctuary.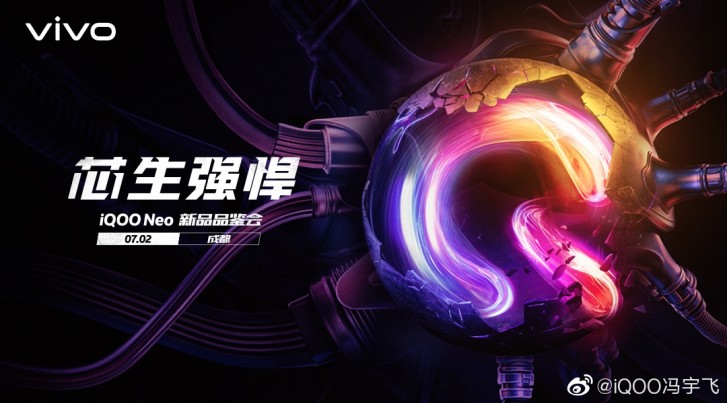 Invitation for the vivo iQOO Neo launch
The gaming smartphone has last year's top chipset in an attempt to offer flagship experience at a lower price, and it appears that not only the hardware but the software will also be top-notch.
A video on Weibo suggested the iQOO Neo will have zero-lag touch acceleration - this means when you're dragging a controller in a game, it will keep up with your finger's speed.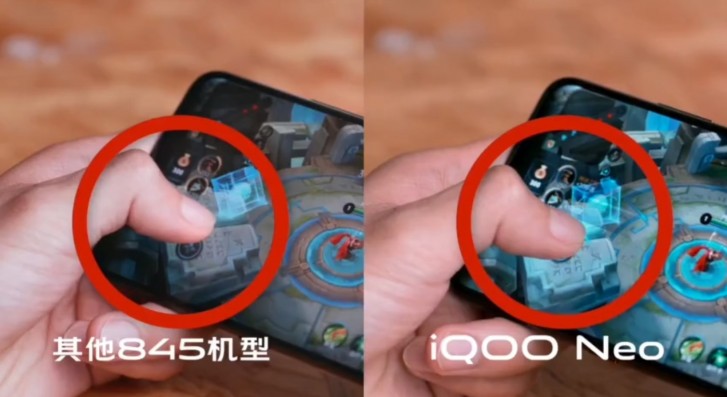 The virtual joystick is following your finger with zero lag
The comparison between a standard Snapdragon 845 smartphone and the vivo iQOO Neo implies that vivo has improved the algorithm to the underlying framework. With the arrival of the new phone we are going to see a phone that is actively adjusting the priority of resources without taking from the performance of other hardware, like the screen, for example.
The question with cooling the device remains, but it should be cleared once the device is released next Tuesday.
?
Chinese brands offer their units at a low price so they will sell more units, they are not that opportunistic of the people's pockets and interest in the day-by-day trend, they always want to make mass-priced items
b
i hope it has amoled screen.
ADVERTISEMENTS