Vivo's APEX concept phone said to get official announcement event on March 5
The vivo APEX is definitely one of the highlights of MWC 2018. A large, 5.99-inch, nearly bezel-free OLED panel, complete with a world-first, half-screen fingerprint scanner, a vibrating display speaker and a periscope style, pop-up selfie camera, all make for an impressively futuristic and exciting package. If you haven't done so already, we urge you to check out our hands-on impressions for a closer look.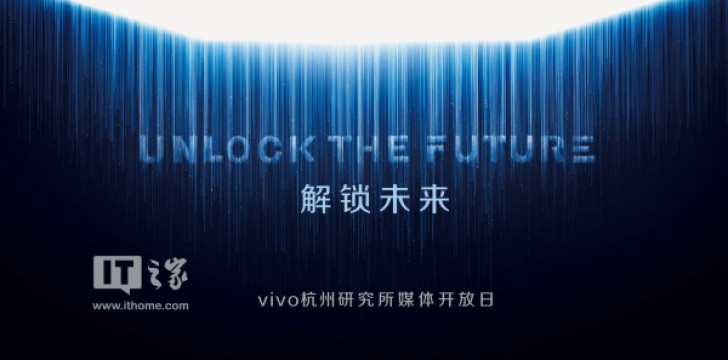 The only real downside to all this was the entirely concept state of the demo unit, gathering gazes at the Barcelona venue. A new leak, however, sounds quite promising for all you out there, eager to get your hands on the same tech in an actual product, us included. An event banner recently surfaced online, for an official vivo launch event in China. It will be held on March 5, in the vivo Hangzhou Institute, where industry insiders believe vivo will officially announce the APEX.
That being said, however, before we get our collective hopes up, it should be noted that the event could be centred around technology showcases, just like vivo's Barcelona presence. After all, the APEX device we got to play around with was still in a very unpolished state, especially on the software side. Also, we still don't know any specs on the handset for certain. Except, perhaps, the 5.99-inch, 18:9, FullHD+ display, based on OLED technology, to facilitate the next-gen fingerprint reader.
Still, we remain optimistic on the subject and will definitely keep you posted, if further developments come to light.
D
It's already March 6th... Are there any news?
N
Well well well...since most of the bezels are gone, i hope we will get a 6''-- 6.2'' screen. Which i should add will fit well in your hand. My preference will be a 16:9AR or 17:9AR format for this beast, SD845, 6GB RAM, 128GB storage (plus SD car...
?
and it still has a headphone jack!!! bravo!!!!! *claps*
ADVERTISEMENTS