Today at MWC in Barcelona Swedish car maker Volvo has announced that it's bringing a native Spotify app to its cars, starting with the new XC90, S90, and V90.
The app will be preinstalled in Volvo's Sensus user interface, which makes use of "the large real-estate of the tablet-like touch screen" in the aforementioned models.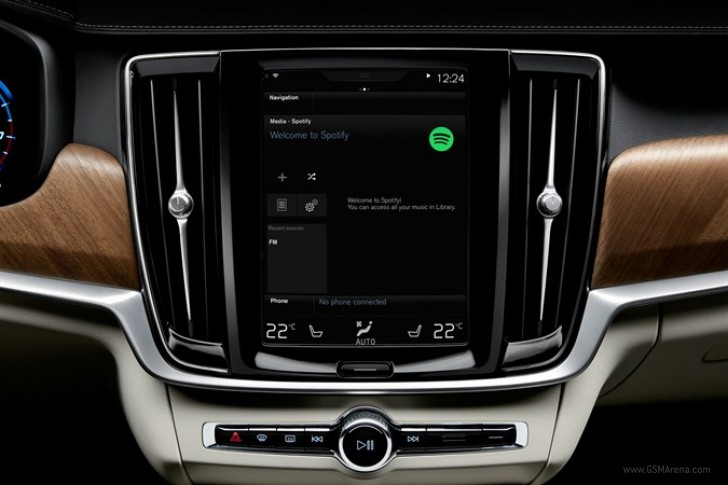 You've been able to listen to Spotify tunes in your Volvo car even up until this point, but only via Bluetooth or Apple CarPlay. The new native Spotify app will enable "a much richer experience and a search functionality that non-native applications cannot deliver", according to the press release.
The app will be accessible "this spring" to Volvo owners in every country where Spotify is available. It will "get the most out of the Bowers & Wilkins sound system" that you can find in the Volvo XC90, S90, and V90. Use of the app will require a Spotify Premium subscription of course, with a 30-day free trial being an option for those who have never used the service before.
s
it's only owned. Most of their vehicles sold worldwide except Asia comes from thier Sweden factories. so it still makes them a sweden company. Geely on provides finance and nothing else.
D
That's a rather ignorant comment. I appreciate they may no longer be owned by a Swedish company and are now Chinese owned, but that does not in anyway make them a Chinese car maker! The cars are still predominantly made in Sweden and ship from Sweden...
?
Volvo is a Chinese car maker, it is owned by Chinese Geely!