The Week In Review is our series meant to recap all the major news of the week, which you might have missed. In Week 40 we saw first glimpses of HTC's new smartphones that are expected to debut on October 8. We also found that some early Galaxy Note 4 units had a less than stellar build quality and got to learn what a TouchWiz-spiced Android L looks like.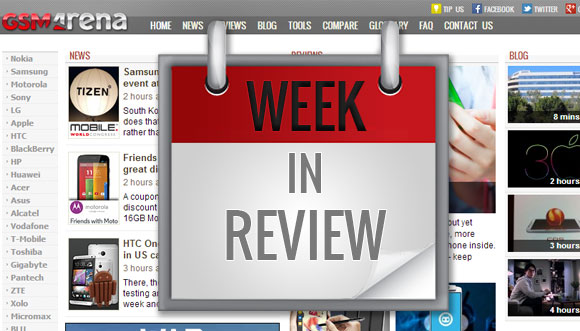 A couple of phones went official this week - the Galaxy Grand Prime and Galaxy Ace Style LTE. Meanwhile the hotly anticipated Nexus 6 kept making the rounds in rumorland.
?
Nice try iboy.(to pretend that you are not iboy) And give blood to defend your iPhlex6+ Do you really believe that someone will buy this old dirty itrick????? No matter how long you made it this time. Next time try something new. Bendgate is RE...
?
Listen to yourself! You sound just like a clueless fanboy. When you build a phone with a piece of Aluminum, of course it will bend when you apply enough force. According to recent news, Bendgate is not a thing that people made it to be. Only a few in...