The Xiaomi Mi Mix is the single most interesting smartphone we've seen in a while, no doubt about that. Sure, the iPhone 8 may be rumored to be all display next year, but we can have that now in the Mi Mix, sort of. It does have a chin, and it will only be available in China for the time being, but those are details.
A more conventional offering, the Mi Note 2 from Xiaomi is official as well - itself a proper flagship, even with a dual-curved display like a certain Note7 we sadly won't be seeing much of.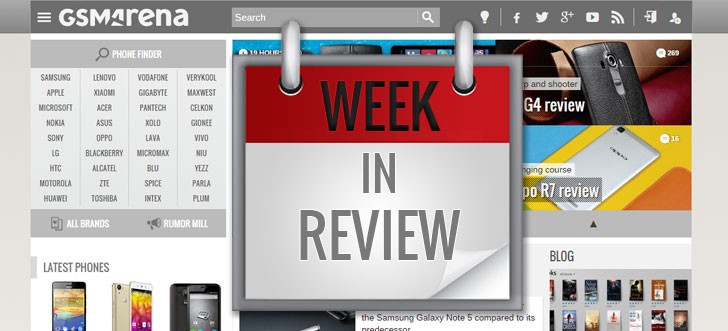 Xiaomi's high-profile announcements aside, this week also saw the birth of another BlackBerry, the beautifully named DTEK60. And that about covers all the new phones.
Plenty of rumors though, including the ongoing stream on the Huawei Mate 9. The Chinese company itself is teasing the upcoming phablet every now and then, but we won't know the full scoop until November 3.
Samsung is still investigating the Note7's flaws, meanwhile offering incentive to those who stay on-board with the company by opting for an S7 or S7 edge. Rumors put an optical fingerprint sensor inside the Galaxy S8, which will feature a slick design and an improved camera - that last anyone can tell you.
Those are just a few of the top stories this week, make sure to click through the links below for more.
r
Indeed Power of camera depends largely on the lense not sensor and not megapixil. The megapixil is like a gimmicks. A 12 megapixil camera may have clearer pics and videos than a 20 megapixil camera. It is the company and the brand that produces quali...
D
Even so, what he said is kind of true. Look at this flagship from the company. It is a "flagship". (I mean the Mi Mix.) But they used only OV16880 camera sensor which is gonna act terrible. Instead they could use IMX 398 or IMX 378 like...