The Asus Zenfone 7 Pro is a significant improvement over the previous generation. The Zenfone 6 from last year was pretty capable too, but it had issues translating that into sales. Can the new generation do better?
Let's start with the roomy 6.67" AMOLED display from Samsung with 90 Hz refresh rate, high brightness and excellent color accuracy. It only has 1080p resolution, though, while most premium models have moved to 1440p. Except gaming phones, but this isn't a gaming phone.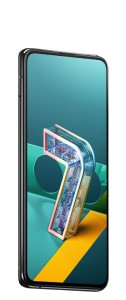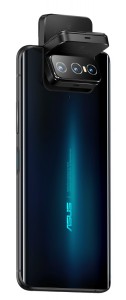 Unblemished 90 Hz AMOLED display with HDR10+ • Thanks to the flip-up camera
It could be, as it has a Snapdragon 865+ chipset and solid cooling. The 8 GB of RAM aren't exactly top of the line, but should be enough for Android gaming. Still, unlike the ROG phone, the Zenfones put more focus on photography and video.
That's where the new 64 MP IMX686 sensor comes in, backed by optical image stabilization. It can record 8K videos and 4K slow-motion clips. And will likely climb to the top of the charts when it comes to selfies.
If you're on the move, the 4K HyperSteady Video mode is available, which uses the 12 MP IMX363 sensor in the ultra wide-angle cam. This one has Dual Pixel autofocus and doubles as a macro cam.
The major addition this year is the 3x telephoto camera – even the ROG Phone 3 doesn't have one. It also features optical image stabilization, which is vital for long focal lengths. But here comes and asterisk.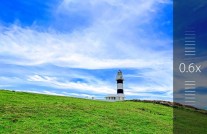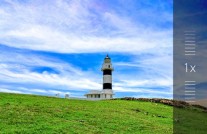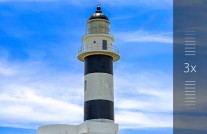 The advantage of a proper triple camera is in the different views: Ultra wide • Wide • Tele
We've been talking about the Pro model so far, however, there's also the Asus Zenfone 7, which is mostly the same phone except four key differences. First, it uses the base Snapdragon 865 chipset (no +). Second, it has less RAM and storage. Third, there's no OIS on any of its cameras. Last and not least, it is cheaper.
The vanilla model costs NTD 22,000 in Taiwan with 6 GB of RAM and 128 GB storage (there's an 8 GB version too). Asus charges quite a premium for the Pro, NTD 28,000, though that price difference includes 2 extra gigs of RAM and double the storage. We'll find out the global pricing soon, but expect a similar gap in cost.
The storage isn't necessarily a huge deal as the phones have dedicated microSD slots. But if you do plan on some gaming, keep in mind that games will load much faster from the UFS 3.1 storage than from a microSD. Also, note that while Asus still keeps the memory card slot around, it let go of the 3.5 mm jack.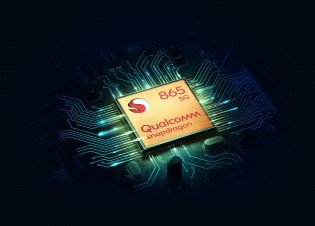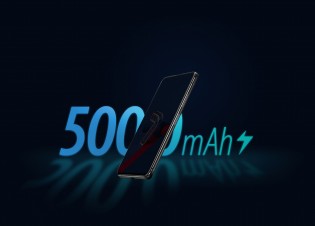 S865+ for the Pro, non-plus for vanilla Zenfone 7 • 5,000 mAh battery with 30 W charging for both
Both phones are equal when it comes to battery hardware. Charging speed was upgraded to 30W while battery capacity remains the same as last year – 5,000 mAh capacity is still plenty even in 2020.
So, will you buy the Asus Zenfone 7 or 7 Pro? Or do you have another phone in mind?
One last thing. Last year, many liked the Zenfone 6 but ran into availability issues which lead them to buying other phones in the end. Asus claims that it will do better this year and that there will be enough stock to go around.
?
Extremem high probability ain't going to happen with the say Asus goes with their support and software development.
r
In order for a phone to be a hit, it has to be released in stores where people could actually buy them. I still can't find a Zenfone 6 anywhere.
W
It looks like a great phone for me but I've been reading the phone is not coming to the US, if that is true then I would have to take it off my Christmas list
ADVERTISEMENTS