A "meh" resounded in the voting hall when we asked you, our readers, to vote on the Sony Xperia X. "Good phone, bad price" seems to be the consensus.
Some (rightfully) felt that that the X-series isn't a huge improvement over the Z-series it's meant to replace. That's for the Xperia X, though, people still expressed hope for the Xperia X Performance.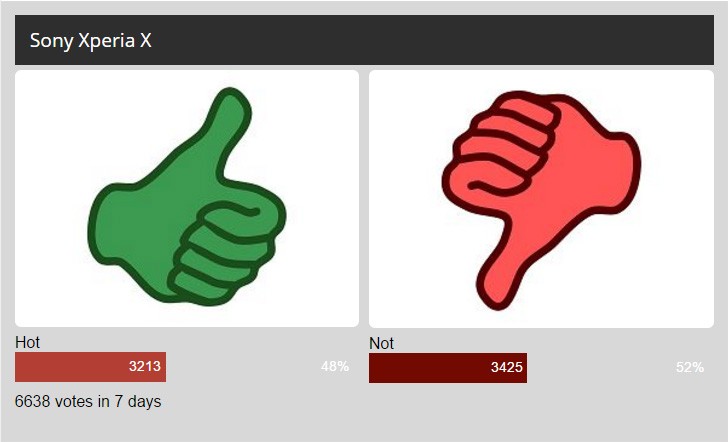 As we noted in our review, the price of the X cannot stand. It's higher than the Xperia M5 (which is arguably just as good a phone) and is higher even than the Xperia Z5 (not to mention Galaxy S7, LG G5, ...).
So now we play the waiting game - wait for Sony to drop the price to reasonable levels.
D
Are you sure about that? He sounded very satisfied with his experiences with Apple products, that HE BOUGHT WITH HIS OWN MONEY. His Sony Z3C isn't. Did you not read all the way to the end? Insight or not, I'd liked his views. Not neccesarily i t...
D
This is unfair, I even don't know when this poll started.
D
Xperia S5 premium ? what new device is this ?