Apple has invested heavily in producing Sapphire displays for the upcoming iPhone 6. The coating is the same technology that watch manufacturers have been using for some time now to protect the faces of their timepieces from unwanted nicks and scratches.
Well it looks like Samsung and LG have decided to follow in the footsteps of Apple and coat their upcoming phones' displays with Sapphire.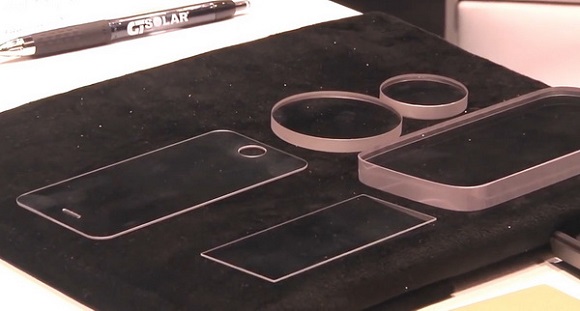 How do we know this? Well, according to inside sources in Korea, LG and Samsung have been reaching out to Sapphire glass manufacturers and are requesting product samples.
It's also been reported that both Korean cell phone manufacturers looked into Sapphire display manufacturing as early as last year, but ultimately decided to forgo the process, as it was considered too expensive of an endeavor.
That brings the question of increased future smartphone cost. Sure, a handset rocking the latest and greatest hardware is something that appeals all of our minds, but how about our wallets? Apple's devices have always commanded premium prices, but many Android handsets are usually more affordable, especially when you buy them outright. What will Sapphire coating mean for the prices of upcoming Samsung and LG phones?
D
What? Every company does that, it is normal, and Apple is not a semiconductor company, that's why they only design their processors and then hire other company services to do the manufacturing. That's nothing wrong with that. You're saying that Apple...
D
Vertu have been using it for ages and all of the manufacturers was presented with a cheaper spphire glass last year. I still have my concerns and fear it will be too brittle, but only time will tell.
O
i smell another lawsuit coming on!