Back in the beginning of May owners of the Xiaomi Mi Box who signed up for beta testing of Oreo on their devices got the update straight from Android Marshmallow. Now regular users also have started receiving a notification that their new software has arrived.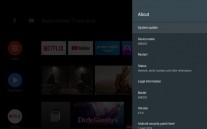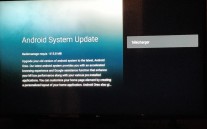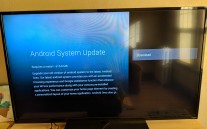 Screengrabs of the incoming update
Xiaomi Mi Box jumps from Android 6.0.1 straight to Android 8.0. It now offers a new homescreen launcher of Android TV that gives content channels more visibility, instead of apps. During setup, there are now recommended apps and minor interface changes, plus the usual performance tweaks. The whole package comes in at 615.8 MB.
All owners of the Mi Box should be getting the update now, but if somehow you didn't get a notification, head to About -> System Update to see if the Oreo version has arrived.
?
anybody here having issues with the sound? every time it gets on idle, the sound stops working...i always need to restart my mibox to get the sound working again...
?
voice searching via remote control has completely stopped working. Both at the home screen and within voice-search enabled apps (like youtube). If you use this feature a lot i would avoid updating until fixed.
Y
Upgraded with no problems. Fast and smooth upgrade.