Punch hole cameras inside the screen appear to be the hot trend right now. We've already seen Samsung and Huawei (along with its subsidiary Honor) implementing the tech, and according to a patent, Xiaomi will join as well. A listing on the World Intellectual Property Office (WIPO)'s website revealed the Chinese manufacturer received a patent for a dual punch-hole design.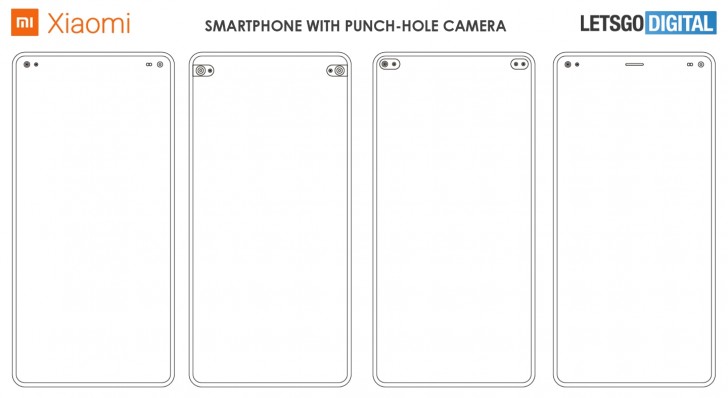 Some of the patented designs
Xiaomi's implementation is a bit different than the dual camera, expected in the Galaxy S10+. While the new Samsung is likely to have one elliptical cutout hosting the dual selfie snappers, the next Mi flagship will have two separate holes. According to the listing, the second could be either for a secondary front-facing camera or notification light and proximity sensor.
The listing is filled with 24 different designs - both cameras on one side, one on the left and the other on the right, two elliptical holes on opposite corners for various purposes etc. It is quite early for actual phone specs or renders, but we'll be on a lookout for matching rumors in the following months.
Via (in Dutch)
N
I wouldn't, it's useless. If someone wants to show me something, he can film it. I don't feel the need to look at people's faces on screen all day or make my face available for it. In fact, I don't even talk on the phone unless I have something impor...
ADVERTISEMENT