Announced only a couple of days ago, Redmi's latest phone, the Redmi 10 has arrived at HQ. So let's proceed to the unboxing.
The Redmi 10 comes with a 20W charger even though the phone tops at 18W, USB cable, a case, a SIM tool and some leaflets. The phone comes equipped with a 3.5mm headphone jack, but there are no headphones in the box, which is understandable given the price.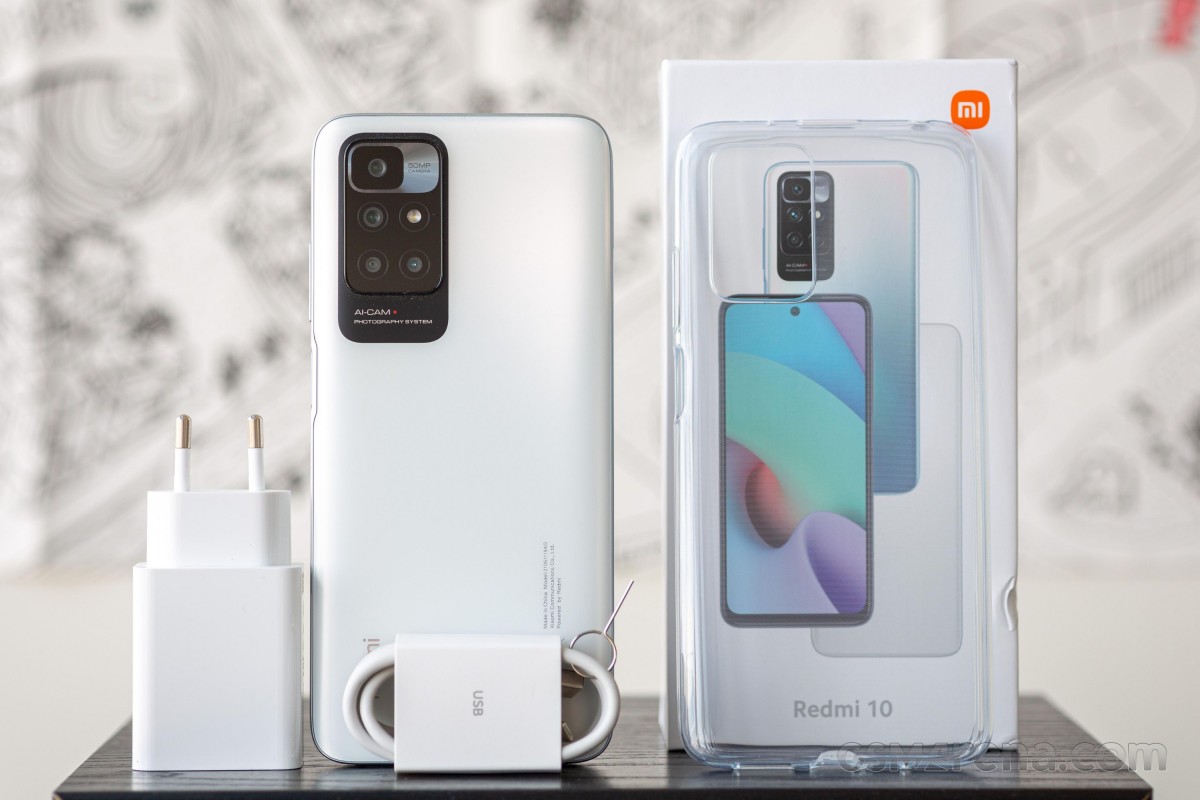 We received the Pebble White model and it has a nice clean look. The camera island on the rear has a black accent, giving the rear panel a panda-reminiscent appearance.
The display is an LCD of 90Hz refresh rate and 1080p resolution. It's not as contrasty as an OLED, but it can get very bright and it's sharp.
This is the first base model Redmi to feature a high refresh rate screen. It's also the first phone to use MediaTek's Helio G88 chipset, a tweaked version of the G85 that enables the high refresh rate at 1080p+.
Then there's the 50MP camera, which should be a step up from the popular 48MP sensor used in the Redmi 10's predecessor.
Then there are niceties like the dual speakers, the audio jack, a microSD slot plus DualSIM, and the side-mounted capacitive fingerprint scanner. We expect great battery life from the 5,000mAh unit too.
Stay tuned for our full review!
Special thanks to 'Xiaomi official store' on Aliexpress for supplying the review unit!
?
Who says Helio G88 is not powerful enough for 90Hz? It is much much much better than SD460 from Oneplus Nord N100 which also has 90Hz.
Z
Good setup for daily driver: balance smoothness and battery life. I like to use any 90Hz phone with fast SoC + big battery. Mi 10 Pro is an example.
?
What's the point of a 90hz screen, when the chipset is not powerful enough to support it?
ADVERTISEMENTS