Great 8MP camera
Xiaomi Redmi 1S features an 8MP camera, equipped with a LED flash.
The interface is fairly simple - everything is placed at the two side bars. On the left you get front camera shortcut, camera/camcorder switch and flash settings. The right sidebar has the settings toggle, the camera shutter and the gallery shortcut.
The settings offer HDR, scenes, focus mode, white balance, exposure and ISO manual settings, among others. The Face Detection switches is within the additional settings.
Xiaomi Redmi 1S camera resolves a decent amount of detail, color reproduction is accurate and the white balance is right most of the time. The noise levels are somewhat high, but the auto-focus does great in most cases. We had few samples where the white balance were off, but insignificant among the rest.
Certainly, considering the price range, the Xiaomi Redmi 1S camera is excellent and much better than its peers.








Xiaomi Redmi 1S camera samples
The HDR mode is conservative and rescues both the highlights and shadows without making the contrast too low.
Panorama shots are available too - you can capture both landscape and portrait panoramic photos at about 180 degree. Shooting is easy but the stitching takes more than a minute to complete. The end result is rather disappointing though - the landscape shots come in 2300x400px pixels while shooting in portrait mode results in the somewhat more usable (but again far from great) 3000x800px.
While the panoramic images are stitched very well, the quality and resolution are below the competition.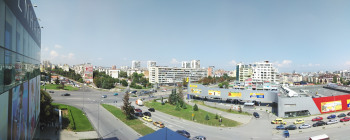 Portrait panorama • landscape panorama
Photo comparison tool
The Xiaomi Redmi 1S is more than capable of carrying its own weight in our Photo Comparison tool. You can see it puts up a good fight against the other 8 MP snappers and comes on top in quite a few occasions.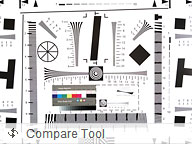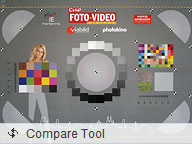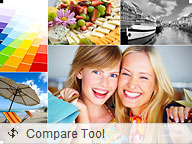 Xiaomi Redmi 1S in our photo quality comparison tool
1080p video recording
Xiaomi Redmi 1S camcorder has the same UI as the still camera. It supports time-lapse videos with customizable snapping interval.
The Xiaomi Redmi 1S is capable or recording up to 1080p@30fps. The bitrate of the samples is 15 Mbps, audio is captured at 96 Kbps with 2 channels (read stereo).
The detail levels in the 1080p videos are very high, colors and contrast are great too, while the framerate is very consistent at 30fps.
And here is a 1080p video we've uploaded on YouTube.
You can also download the 1080p untouched video sample taken straight off the Xiaomi Redmi 1S.
Video quality comparison tool
The Xiaomi Redmi 1S enters our video comparison too. There are plenty of 1080p camcorders you can compare it with. It has proven to be among the best with great detail, colors, and contrast in the 1080p range.