Xiaomi is expected to announce the new Redmi 5 and the Redmi 5 Plus in India on Wednesday, February 14. We received a media invite for the event and the company also posted teasers on social media.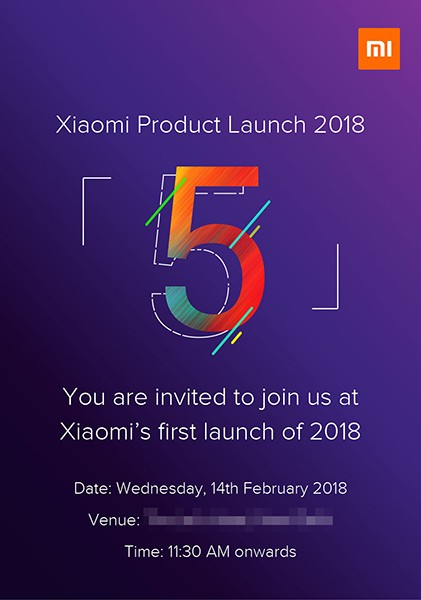 The Redmi 5 is the successor to the popular Redmi 4. It switches to the now popular 18:9 aspect ratio display along with few other improvements such as a slightly faster processor and improved cameras. There is also a Redmi 5 Plus model that has a larger, higher resolution display with a larger battery.
It is being said that the two phones will be rebranded as Redmi Note 5 and Redmi Note 5 Plus for India, but as of yet we have no confirmation on that. As is usual for Xiaomi, we expect the phones to be priced aggressively. You can find our review of the Redmi 5 here and the Redmi 5 Plus here.
?
to all my india friends, if this turns out to be redmi 5 series, and not the note series please take my suggestion and dont buy that phone, so xiaomi can actually think for the first time that their decision to postpone RN5 is a very very bad de...
?
Given the fact that Xiaomi did unviel mi4i for the first time in India....I think they might release Redmi note 5 which got leaked recently. MAYBE.
y
Hope Xiaomi lets go of their SD 625 fetish. They used it for nearly their entire line-up last year.