Xiaomi has announced on its official Weibo TV account that it will unveil a new Master TV series in China on July 2.
The announcement is accompanied by a poster, which teases a TV with an OLED panel of 120Hz refresh rate and Dolby Atmos audio.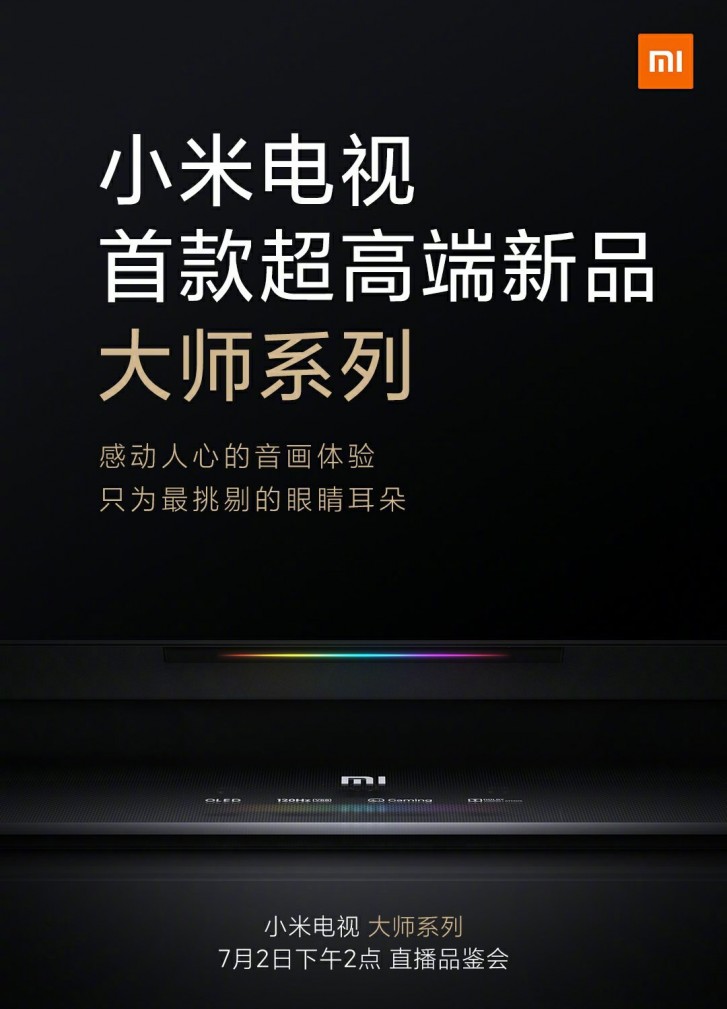 Xiaomi is keeping the size and resolution secret for now and we don't know how many products we're in for.
The company does promise that no expense has been spared in making a product that can challenge the "high-end" brands in the TV business, here's looking at you Samsung, LG, Sony.
?
They will, but only after they have secured a position in its domestic market. We will not know where Xiaomi will be in its domestic market in 2025. A dark cloud is already descending on the battle field of the emerging 5G eco-system where dozens of ...
no, i don't shoot movies. i shoot videos.
ADVERTISEMENTS