YouTube Super Chat for live streams costs money, makes your comment stand out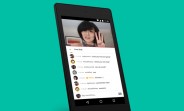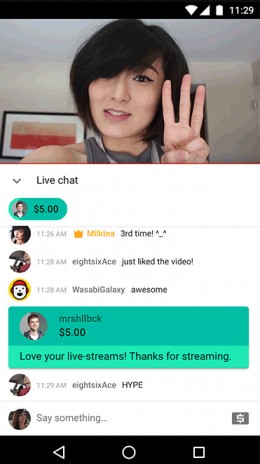 If you watch a lot of live streams on YouTube you know that the more popular a broadcast is, the less time a comment will be visible in the chat box that's next to the video. But what if you could change that?
Well, now you can. YouTube has unveiled Super Chat today, and this takes care of the aforementioned problem by throwing money at it. Your money, that is.
Super Chat lets you pay in order to have your comment highlighted and pinned to the top of the chat box. It can stay there for up to five hours, pretty much ensuring that the content creator gets to see it. The Super Chat message will stand out through a colored background.
That said, the color of your Super Chat, the period of time it stays pinned in the ticker, and the maximum message length are determined by how much you're willing to pay. You need to shell out at least $5 in order to get the message pinned for two minutes - this is the minimum amount of time for that, if you spend less your comment will just disappear as usual. Five minutes will cost you $10, and so on. If you want your message to be pinned for the maximum amount of time, namely five hours, that will cost you a whopping $500.
The colors are as follows: red for anything over $100, magenta from $50 to $100, orange from $20 to $50, yellow between $10 and $20, and green if you spend $5-10. The maximum message length goes from zero characters for purchases of $1-1.99 up to 350 characters for $500. The full details can be found here.
Super Chat is currently in beta, being tested by a few creators. It will go live on January 31 for creators in 20 countries and viewers in more than 40 countries.
f
what is the point of this, yes you pay for a message but do you get a refund if you dont get a reply what a load of absolute tosh!