YouTube will no longer discriminate videos with different aspect ratios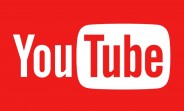 YouTube has just announced that the videos with an unusual aspect ratio watched on the desktop - hence on a desktop browser - will no longer appear with black bars. Instead, they will be optimized and stretched to appear bigger.
It does so by removing the default 16:9 frame and optimizing the UI to adjust to different screen sizes. Could this change finally make vertical videos less annoying? (Short answer: No.) Anyway, you can see the difference in the screenshots below.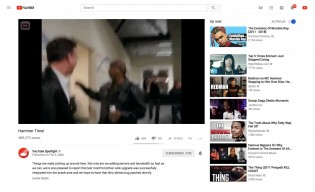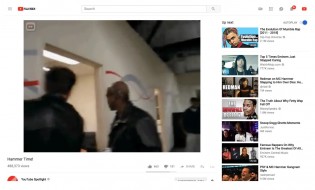 Before the update and after the update
The change should be gradually rolling out to everyone after being released for the Android and iOS mobile app for some time now.
?
How about fix whatever crazy update that made you have precisely place your finger over the selector on the progress bar and drag it in order to go to a different position on the video.
M
So when will I be able to zoom on the fancy 2:1 videos on my devices with normal 16:9 screen? Also pls get rid of that stupid thing at the bottom on mobile apps, when you minimize the video.
h
I don't feel like discriminated before, the content that was uploaded in 4:3 displayed properly (without black bars) when fullscreened on a 4:3 screen.
ADVERTISEMENTS