2020 iPhone sizes revealed, the big iPhone 12 to be taller than the 11 Pro Max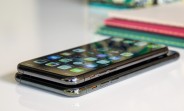 One of the most reputable Apple analysts, Macotakara, dropped an extensive report coming straight from the company's supply chain reveals some key design features along with sizes for the upcoming 2020 iPhones. The report claims that for yet another year, Apple will retain the same design language which is in stark contrast to the previous analysis coming from Ming-Chi Kuo.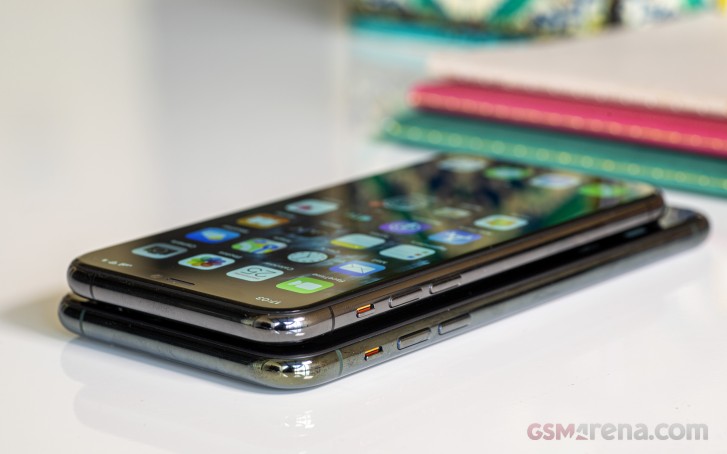 Anyway, going by today's report, the iPhone 12 lineup will offer the same looks, the 5.4-inch model will be right between the iPhone SE and the iPhone 8 in height while the 6.1-inch model will be somewhere between the iPhone 11 and 11 Pro Max. The biggest 6.7-inch variant is expected to be even taller than the current 11 Pro Max.
Reportedly, Apple will make use of the extra footprint by inserting a bigger sensor for the main camera on the back compared to the 11 Pro Max.
Thickness figures have also been thrown around. The 6.7-inch iPhone will be 7.4 mm thick, which is a considerable decline from the 8.1 mm iPhone 11 Pro Max.
Leaving the design aside, the rest of the new report is in line with what we've heard so far from Ming-Chi Kuo. All iPhone variants will have OLED panels but with different camera setups. The 5.4-inch will have a dual setup, the 6.1-inch will come in two flavors - with two and three rear cameras while the 6.7-inch model will stick to the triple-camera setup. The more expensive models (the 6.1-inch with the three cameras and the 6.7-inch) will also feature 3D ToF sensors.
And the iPhone 9 moniker is still on the table for the refresh of the iPhone 8, which will allegedly get rid of Touch ID in favor of a larger screen and launch in March.
A
iPhone 9 bezelless hahaha good joke. You should say "Thank you Apple for even bothering placing a display inside the phone"
P
Things that I would really want from an high priced iPhone 4500mAh battery 1440p resolution Flexible with music / mp4 sync between multiple trusted PCs 30w-40w fast charge Flexible home screen customization (apps, control panel, hot key, sh...
S
I don't want to be prisoned by Android OS. Everyone should pick their poison.
ADVERTISEMENTS