Windows Prime
Acer Liquid Jade Primo review: Windows Prime
Photos
The first and most notable new app is Photos. It s default view displays your entire collection of pictures minus the screenshots. It is also capable of aggregating all of your OneDrive photos and listing them along with your camera snaps. You can turn on/off the OneDrive picture syncing from settings.
The Photos app offers an Albums view too - it allows you to quickly organize, edit and share multiple pictures or albums with your friends and family via OneDrive links.
It is very easy to select, delete and share multiple images. A limited editing option is available as well with support for rotation and crop.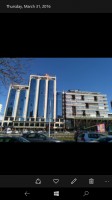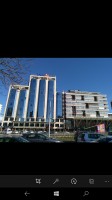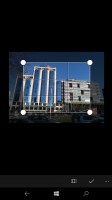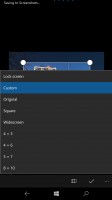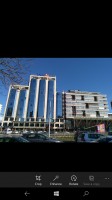 Viewing and editing (sort of) and image
Groove Music
Groove Music takes care of your music playing needs. Groove Music service is integrated within the app and offers streaming and downloading music the same way Google Music and Apple Music does.
The Groove Music sorts your local music by albums, artist, songs and playlists. It covers all the usual requirements for a music player, supports editing playlists and comes with a nice and clean interface.
Groove Music app supports playing the music you've uploaded onto your OneDrive storage, which is quite useful sometimes.
The app is rather basic though. For example, there's no equalizer to be found anywhere. Lumias have one buried in the settings menu, but not the Primo.
Movies and TV
The Movies and TV app supports Microsoft's video service, and you can buy or rent video content. Local playback is very easy thanks to the clean interface. You can browse by folders if you like.
Subtitles are supported, just hit the subs virtual key and you will be able to choose a file (from the current video folder only).