Amazfit launched the GTR 2 and GTS 2 smartwatches last September, and today the company announced it will unveil their successors next month.
The GTR 3 and GTS 3 will be introduced in China on October 12. Amazfit hasn't divulged anything about these wearables yet, but machine translation of the company's post in Chinese on Weibo suggests it worked on "common health" and "ecological construction."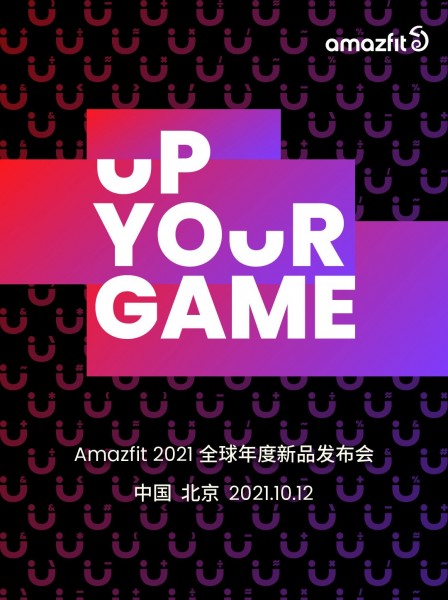 The second bit could mean Amazfit used environment-friendly materials to manufacture the GTR 3 and GTS 3, or the smartwatches will come with less packaging, or the translation is incorrect. We'll hopefully find out as we inch closer to their launch.
Last year's GTR 2 and GTS 2 were largely identical in terms of internals but had different designs. It remains to be seen if Amazfit adopted a similar approach for the GTR 3 and GTS 3. And while we await more information about the new GT series smartwatches from Amazfit, you can read our GTR 2 review here and GTS 2 review here.
L
Does it have quick preset replies via notify?
?
It seems obvious now that an update is coming because the price for the OLD GTR2/GTS2 is falling dramatically at online shopping sites. I hope they are bringing a significant upgrade & enhancement this time instead of small incremental improveme...
?
There is lots of room for improvement in these watches including the phone-based APP which sucks big time! Eliminating the screen bezel would be a good step forward to max screen real estate. Upgrading the chipset; maybe qualcomm 5100 which is the ...
ADVERTISEMENTS