Amazon unveils seven new Alexa-powered devices, including a smart ring and glasses
Amazon just unleashed a new wave of Alexa-powered Echo devices and they literally come in every shape and size. This isn't an exaggeration, the Echo Loop is a smart ring with a built-in microphone, speaker and an all-day battery life.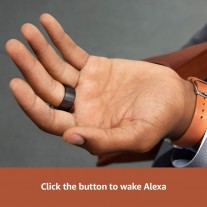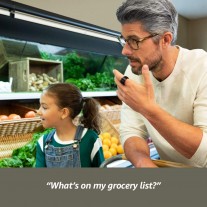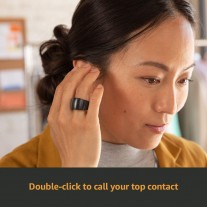 Amazon's new Echo Loop is the smallest smart device yet
Alexa is just a tap away (to save battery, there's no wake word support). You can use the ring to make calls, control your smart home and do everything in Alexa's ever-growing arsenal of skills. At night, just pop the ring on its wireless charging stand.

The Day1 Edition of the ring, available with invitation only, costs $130. The regular price is $180. Note that you can order a kit with dummy rings of different sizes, so you can wear them for a while and pick the one that fits you best.
If you prefer, you can get the Echo Frames instead – same as the ring, except it's glasses. To be clear, this isn't like Google Glass, there's no AR here. Frames can make calls, set reminders, add things to your to-do list and more.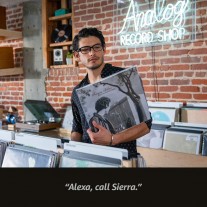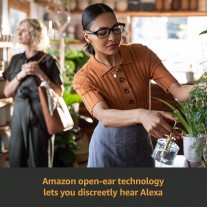 The Echo Frames are smart glasses of the audio-only variety
Thanks to the larger battery and more convenient form factor, you can listen to podcasts on the go. The Day1 Edition is $180, regular price is $250.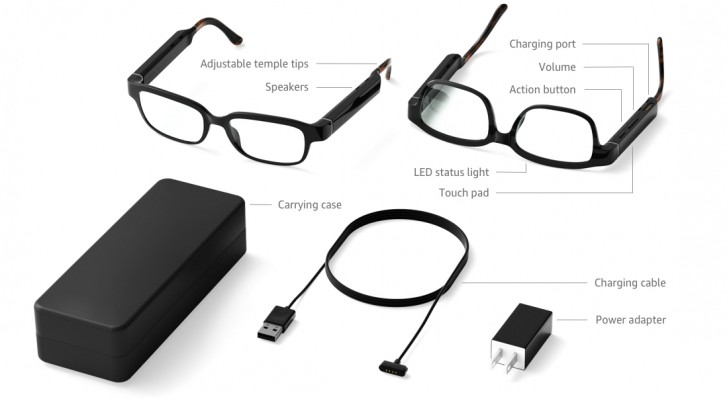 Perhaps the most practical of the three, but not nearly as futuristic are Echo Buds – truly wireless earbuds with Alexa built in. They promise 5 hours of playback on their own, the charging case brings the total up to 20 hours. A 15 minute stay in the case charges them enough for 2 hours of music.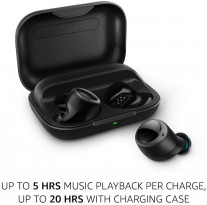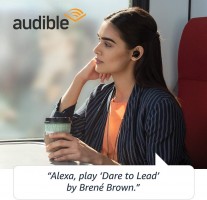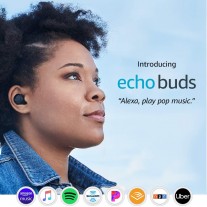 The Echo Buds pack Dolby and Bose tech for superior audio quality
The Echo Buds have some serious audio cred, they feature dual drivers and a 3 microphone array with Bose Active Noise Reduction (which is a weaker version of noise cancellation). You can ask Alexa to play everything from Audible audiobooks to something from Apple Music.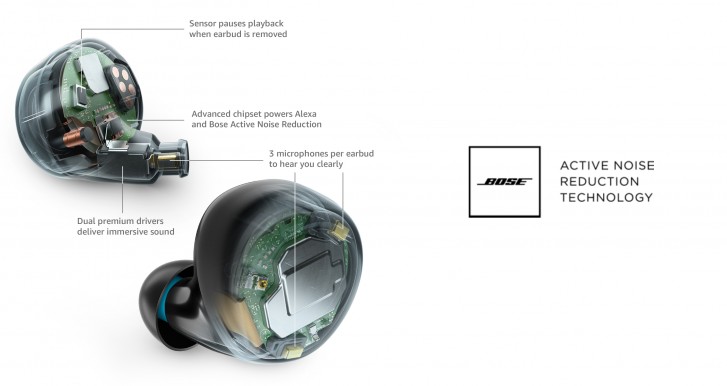 Amazon wasn't stingy with support for third-party services. The ring, glasses and earbuds can all summon the Google Assistant or Apple Siri if you prefer. The Echo Buds are $130 and will be released on October 30.
The Echo Show 8 is pretty standard – a middle ground between the 5" and 10.1" Echo Shows. It features an 8" HD screen, which can display your daily itinerary, show who's at the door with a Ring camera, and even play TV shows and movies. For listening to music, there are two 2" speakers (10W each).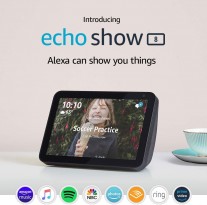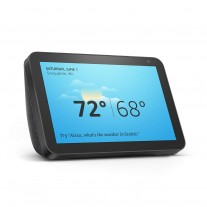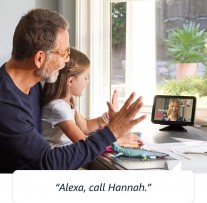 The Echo Show 8 falls between the Echo Show 5 (5") and Echo Show (10.1")
There's a 1MP front-facing camera, which can be used for video calls (there's a hardware slider that can cover the camera and disable the microphones for privacy). The Echo Show 8 is on pre-order now and will be available on November 21.
If you just want the music, the Echo Studio boasts s5 speakers with Dolby Atmos technology for 3D audio. It has three 2" mid-range speakers (up, left and right), one 1" tweeter and a 5.25" woofer with bass aperture.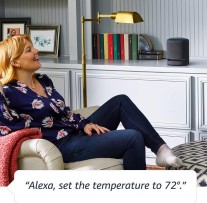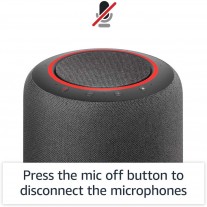 The Echo Studio features 5 speakers and advanced smart home functionality
In addition to the other music streaming services, this one supports the new Amazon Music HD service. This is a $200 speaker, which will be released on November 7. Note that unlike the Echo Show 8, the Studio supports Zigbee for more advanced home automation.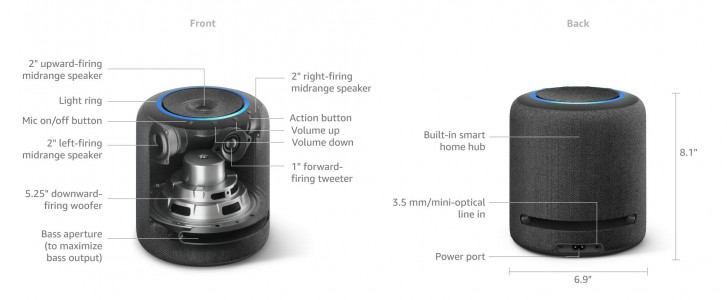 There's a smaller speaker - the 3rd generation Echo Dot. The Sandstone version has a neat new trick, a digital clock visible through the cloth. Normally it shows the time, but it switches to a temperature display when you ask about the weather. The new Echo Dot will be released on October 16 at $60 or if you can live without the clock, $50.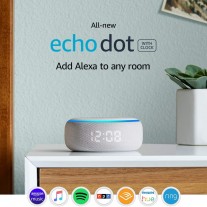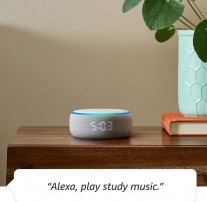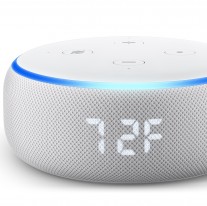 Echo Dot with clock (Sandstone only)
Finally, there's the Echo Flex – a smart speaker disguised as a charger. This is designed to for tight spaces where there's no room to put a speaker, just plug it in and it will stay on the wall.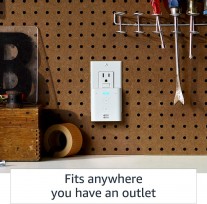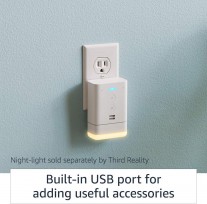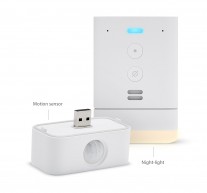 The Echo Flex is an out of the way smart speaker
It also has a USB port on the bottom, which you can use to charge your phone (7.5W output). Alternatively, you can plug in accessories – currently, a motion sensor and a night light.
O
The echo devices by Amazon are all powered by mediatek which is a pleasant surprise. The new design is great too
S
How hard would it have been if the speaker/charger supported 25W charging making it really useful and more people willing to buy it!? Isn't weird that nearly till this day, No company that makes usb chargers outlets include really fast ones? Why do...
?
The smartest ring I'd like to see is one that uses NFC or something similar to authenticate the user automatically when the phone is held, and lock it immediately when not.
ADVERTISEMENTS