AnTuTu September performance rankings are out, iQOO 5 series leads the way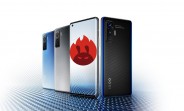 As we march deeper into October, AnTuTu is taking the time to recognize its best performers of September in both the flagship and midrange subgroups. The iQOO 5 Pro with 663,752 points and its vanilla counterpart at 662,165 points topped the flagship rankings outpacing last month's leader - the Xiaomi Mi 10 Ultra and its 648,624-point result.
The scores represent the statistical average for each device based on over 1,000 test performed on AnTuTu V8 between September 1-30.
Both iQOO models were powered by the Snapdragon 865 and 12GB LPDDR5 RAM and speedy 256GB UFS 3.1 storage. The iQOO duo performed above and beyond its Snapdragon 865 peers in the GPU department thanks to the overclocking prowess and software optimizations from the iQOO team.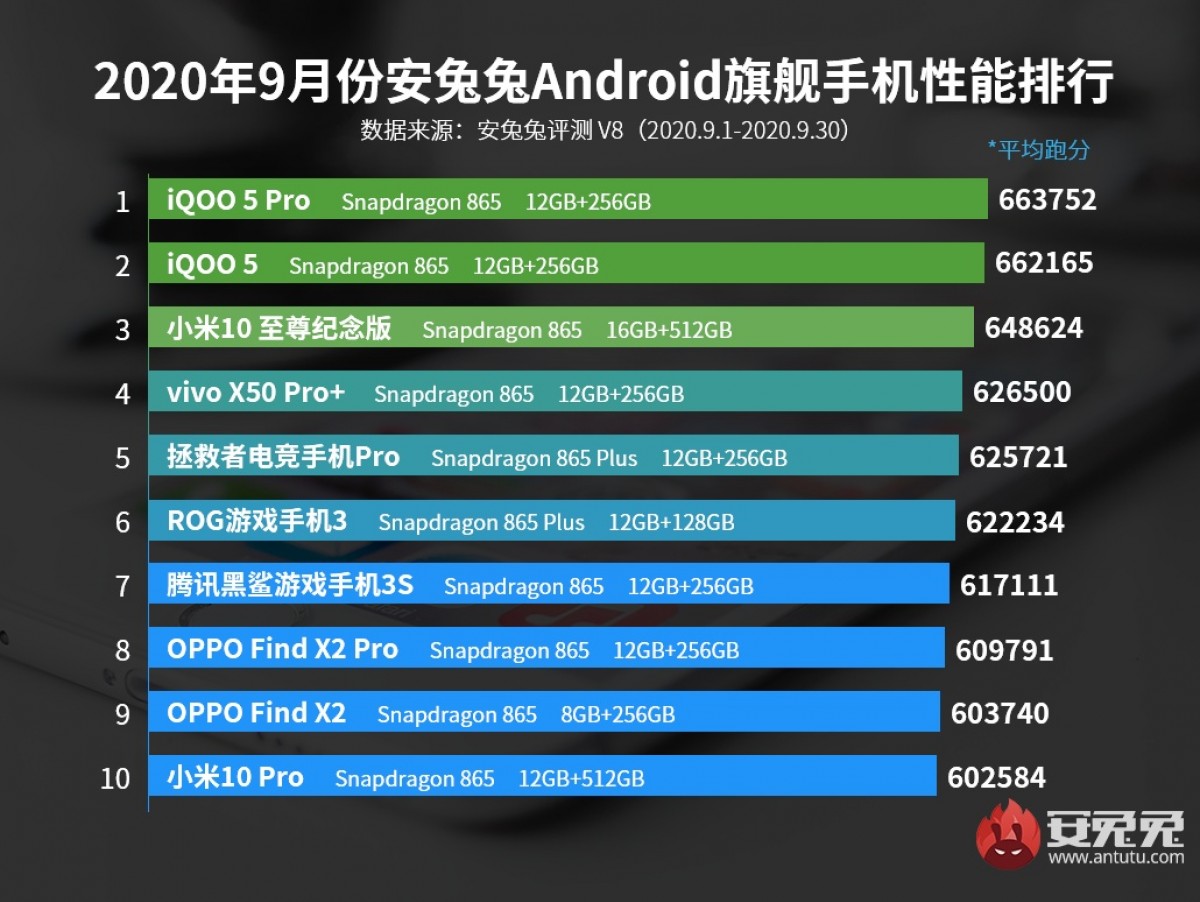 Looking through the rankings we can see most of the top performers are equipped with the Snapdragon 865 instead of the 865+ which is found on only two members - the ROG Phone 3 and Lenovo Legion Pro.
Switching to the midrange charts, we see another duo at the top with Redmi's 10X Pro 5G (397,963 points) and 10X 5G (392,236 points) claiming the top spots. Both devices are powered by MediaTek Dimensity 820 chips which managed to edge out the competing Kirin and Snapdragon offerings. The Honor 30 comes in third place followed by Huawei's nova 7 and nova 7 Pro, all powered by the Kirin 985.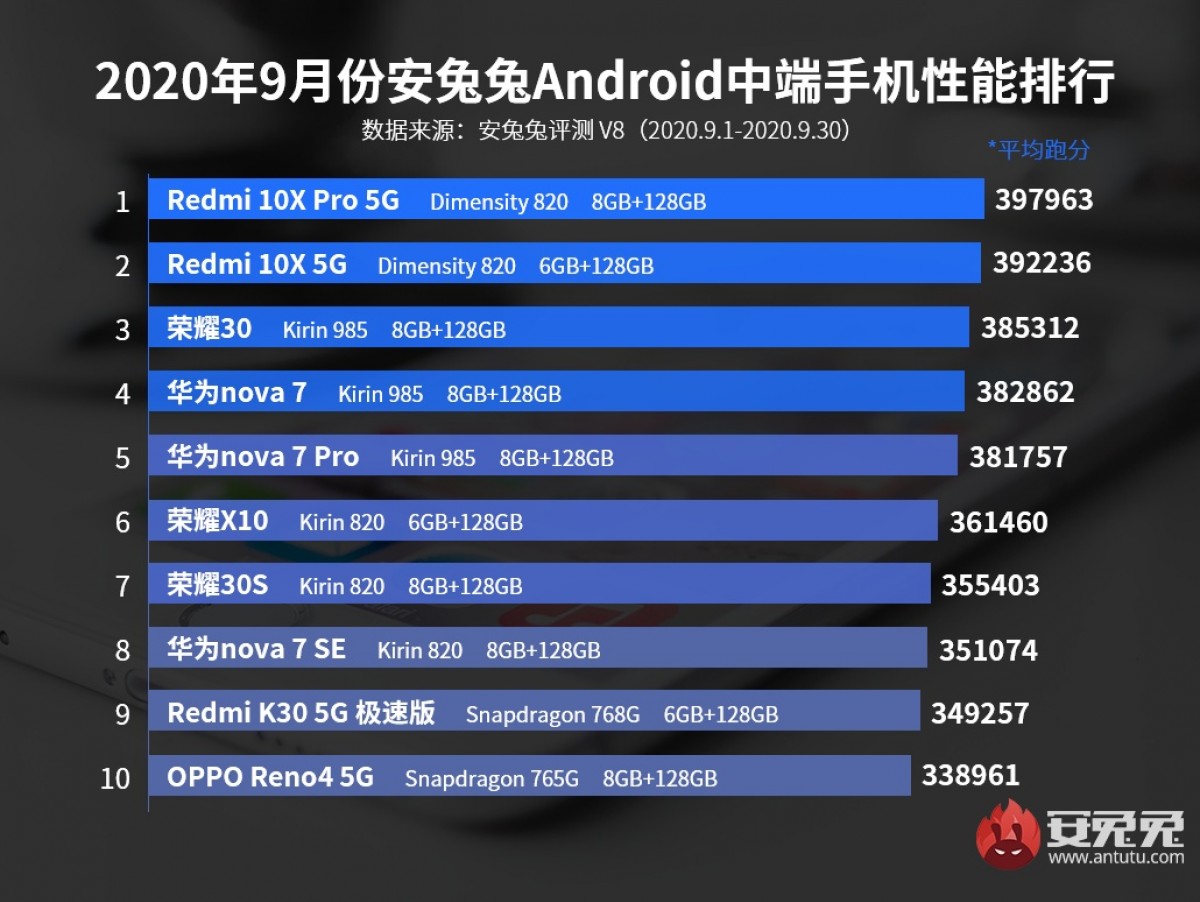 Source (in Chinese)
?
Nobody calls Antutu a scam, I've never heard that one before. They provide a rather accurate test of speed and power in a phone, and can show you how a serious gaming session might hold up, for example.
A
One thing that I like about Mediatek is that they provide power with their affordable price points. Definitely the reigning brand in the midrange !
?
I thought you'd called it a benchmark toy and I would have agreed. But I agree with your general sentiment all the same. Is being pushed from tech site for no reason at all. All top tech guys call it a scam, yet tech sites use it still...
ADVERTISEMENTS