Counterpoint: iPhone XR was the top-selling smartphone globally in last quarter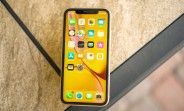 The iPhone XR announced last September was the top-selling smartphone across the globe in Q3 2019, according to a report by Counterpoint Research's Market Pulse. It captured a market share of 3% and also remained the best-selling smartphone in every quarter globally since Q4 2018.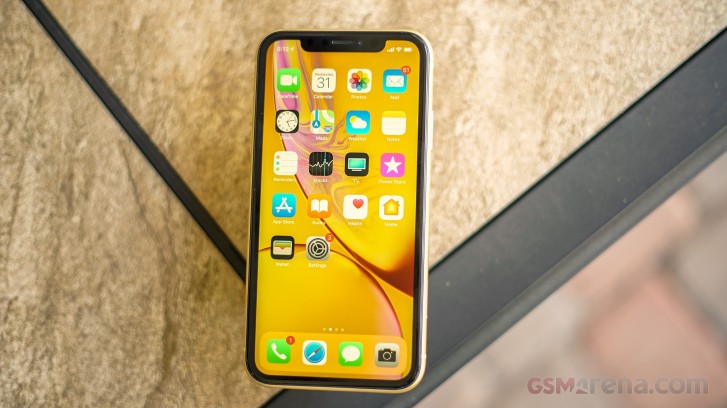 Counterpoint reports that iPhone XR alone contributed to over one-quarter of Apple's total sales during the quarter, which made it the best-selling smartphone for the Cupertino-based tech giant across all markets.
Apple also tweaked the XR's prices in China and other regions to keep the demand strong during the quarter.
The iPhone XR was joined by the iPhone 11 announced in September this year with a market share of 1.6%.
The list of top 10 best-selling smartphones in Q3 2019 includes a total of six models from Samsung and Oppo, with the last two in the list being the Xiaomi Redmi 7A and Huawei P30.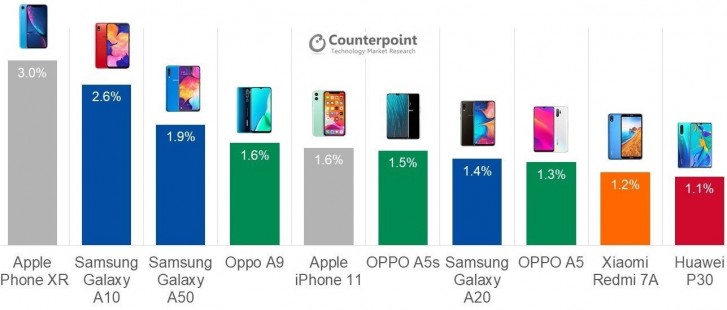 Counterpoint reports the Redmi 7A made the cut due to India, which contributed to more than half of the total sales during Q3 2019. Head over to the source link below if you are interested in a detailed report.
?
I would love to get an iPhone 11 with reduced price when the iPhone 12 will be released. For the time being my iPhone 8 Plus serves me perfectly well. I have never liked Android, it's unnecessarily complicated, iOS strikes the right balance between f...
Wow, congratulations Apple. I've thought for some time that the iPhone XR was an appealing buy. Seems like many others think so too.
D
Definitely not a fan of Apple. You're right, people hardly take advantage of the gimmicks that manufacturers introduce. However, Apple are too restrictive, even WP was decent and that was a closed-source OS with MicroSD card support and emulators.
ADVERTISEMENTS