There are some nice games onboard
The BlackBerry Bold 9700 has the same games as its 9000 Bold predecessor - as many as five titles are preinstalled on the handset.
The first two titles include a version of the all too popular Bricks game and Word Mole, where you have to compose words with the letters available on the board. We did find Word Mole quite amusing as it offers various bonuses and extra levels.
The new games include Texas Hold'em King 2 which, as the name suggests, is a mobile version of the popular card game. The other two games are Sudoku and Klondike solitaire. There's hardly anything to explain here as both of them are familiar enough.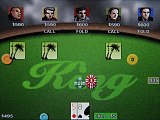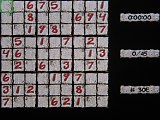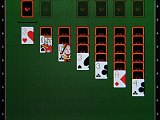 Texas Hold'em Kings 2, Sudoku and Klondike
BlackBerry App World kicks in
Starting March this year, BlackBerry are also boasting their very own mobile application store called BlackBerry App World. There are already almost four thousand applications in there but only about one hundred of them are free. Yet the rest are hardly too expensive, typical price tags revolving around 5 dollars.
Just recently, BlackBerry even started to allow developers to upload themes to the App World, so you can easily use that to customize you BlackBerry as well.
You can check out the nicely organized App World over here, straight from you desktop computer if you want. There are enough categories and a search box to make searching easier, plus there is filtering by free and paid apps.
There's a basic filtering system as well - it allows you to check out the highest rated free and paid applications, as well as the newest ones. In general there's hardly much to complain about the BlackBerry App world, it being probably the nicest bit of software the company has produced recently.
GPS navi double
As one would expect nowadays, the BlackBerry Bold 9700 is equipped with a built-in GPS receiver and comes with A-GPS support. For navigation you get BlackBerry Maps preinstalled. Unfortunately it is yet another application that only works with a BlackBerry internet plan activated. This means that voice-guided navigation is out of the question for the ones that buy it SIM free and then use it with their regular plan.
BlackBerry Maps provide basic map functionality plus voice-guided navigation. You can enter an address straight from your phonebook and you can also save your favorite spots so you don't have to type them every time.
BlackBerry Maps also allow you to send your location to anyone via email or SMS, and that rounds off a decent but certainly not spectacular application.
RIM promise the Maps should now work about twice as fast under the new OS version. Also, addresses that are included in messages are automatically detected and can be displayed on the map at the expense of a few clicks. The map data has also been updated, including more cities than ever. We can still think of at least several apps with more detailed maps but let's not rain on their parade.
Final words
When we reviewed the BlackBerry Bold 9000 we said it had everything a BlackBerry fan could want, except for maybe the more compact body of the Curve. And it's pretty obvious that someone over at RIM has been paying attention. They've done exactly that. And no, we're not taking credit, just giving it.
It's been more than a year between the official launch of the two devices and the Bold 9700 understandably faces much tougher competition. Yet the more compact and more powerful handset seems fit and ready to take on its rivals just as successfully.
The tight connection between handset and service is a double-edged sword however. You either have to take the whole package or nothing at all. A Bold 9700 without a Blackberry service plan is about as good as a 100-buck LG GW300 so it's barely worth spending so much on it.
Now, regarding price we have to point out that a BlackBerry Bold 9700 is about 200 dollars more expensive than a Nokia E72 unlocked so some users might find themselves priced out of alternatives. Plus the Nokia ships with a lifetime Nokia Messaging plan - so push email is something you don't need to spend a dime on once you get the handset itself.
That same Nokia E72 is the new Bold's main market rival. A much better camera and overall multimedia experience come in a pretty sleek steel body. So unless you need the level of security of the BlackBerry Servers, we have to admit the E72 does look like the clear winner here.
One can also take a look at the Nokia E71 and its E71x American counterpart. It now sells much cheaper than the BlackBerry Bold 9700 at about 270 US dollars and offers a similar camera and connectivity options. E71 is one of the most successful smartphones ever produced by the Finnish manufacturer and has a tad worse performance due to its slower CPU, but even the outdated Symbian S60 UI is more user-friendly than the BlackBerry OS (be it v5).
Windows Mobile also has a few alternatives to the BlackBerry Bold 9700 to offer. The Samsung B7330 OmniaPRO and the HTC Snap are both powerful messaging tools that will cost you less than the BlackBerry and would offer similar connectivity and organizing capabilities.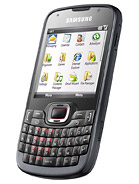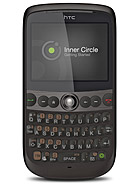 Samsung B7330 OmniaPRO • HTC Snap
Yet all those are mere alternatives and cannot fully replace the Bold 9700. This is not about the phone, it's all about the service you get WITH the phone. If you are a keen BlackBerry fan and user then head straight to the shop - the Bold 9700 is RIM at their best. If you are not, it would be good to know that the Bold 9700 (without BlackBerry service) ranks kinda low in terms of pure bang-for-your-buck.