There's a new Bloomberg report about the Apple Watch and it brings more detail on what to expect this fall and next year as well. The seventh-generation Apple Watch will be an incremental upgrade over the current Series 6 model with thinner display bezels and improved screen lamination, decreasing the air gap between the glass and touch screen. The Series 7 will also bring improved ultra-wideband (UWB) connectivity.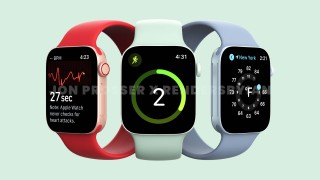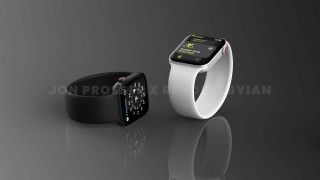 Apple Watch Series 7 renders (Source: @RendersbyIan)
The succeeding 8th gen Apple Watch was expected to bring measurements for blood pressure, blood sugar and alcohol levels. Bloomberg's new report confirms that Apple is indeed working on these features but also mentions a special body temperature sensor.
The blood sugar monitor is reportedly "several years away" and would allow people with diabetes to monitor their blood sugar levels without actually drawing blood from their fingers. The temperature sensor is a more realistic feature that could arrive in 2022.
Bloomberg says the 2022 Apple Watch releases will also include an updated SE model and an all new rugged extreme sports model.
Source (paywall)
D
Reading skills, what even is that? Because I pick a lesser evil of the two, that somehow makes me a "brand fanboy". Has it ever crossed your little mind picking something that's better than the other doesn't make one a brand fan, ...
D
There is a difference between willfully selling data for profit and being required to hand one over because the laws or security bills require them to do so. Prism nonsense falls under this category. Also, what's more hilarious is that Google pa...
D
Um, they kinda are. They are not in business of selling user data. Which is why it's funny when Google is screaming "me too" when it comes to privacy. And then make billions of selling user data. So, which is going to be? You're p...
ADVERTISEMENTS