The smart speaker business is booming in China with a 500% year-on-year growth in the first quarter of 2019. During the first four months, 10.6 million units were shipped helping China secure a 51% share of the global market. The US, on the other hand, saw only 5 million smart speaker sales for the same period with a 24% market share.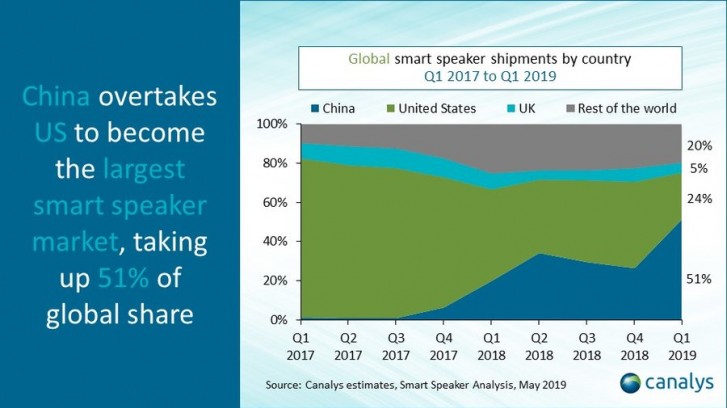 Baidu captured the top spot in the Chinese market due in large to an exclusive deal with the China Central Television (CCTV) channel. This, in turn, gave the brand exposure to a larger audience during the Chinese New Year holiday season. Alibaba, Xiaomi and Tencent also saw double-digit growth during the period.
The lightning-fast development in China is largely driven by vendors pouring in large amounts of capital to achieve dominant share quickly. This strategy is favored by internet service providers like Baidu, Alibaba and Tencent. - Nicole Peng (Canalys)
Xiaomi and Alibaba continued their growth from Q4 2018 thanks to similar promotions during the holiday season in China. In general, the Chinese brands are going for a broader reach over immediate profits, which also helped boost their sales.
On the other hand, Amazon and Google focused on improving their ecosystems and added hardware components in their products like screens and cameras.
Jesus freaking Christ. 500%?!