Casio has announced a new variant of its PRO TREK smart watch. The WSD-F20A comes clothed in an Indigo Blue color scheme along with a more cost-effective price. Available in the U.S. this May $399 (MSRP).
Availability in other markets is not known at this time, seeing as all the other variants are available internationally we expect it to be only a matter of time before it's available.
Powered by Google's latest Wear OS the WSD-F20A earns its outdoor smarts through the provision of GPS and onboard full-color offline maps.
Casio's USP is that it's actually packing dual 1.32 inch 320x300-pixel dual layer displays. A color TFT LCD and monochrome LCD. Using the monochrome LCD display to 'sip' battery provides up to a month of battery life in 'timekeeping' mode. Of course, using the full-color display and GPS will drastically reduce battery life to fall in line with other similarly powered Wear OS smartwatches.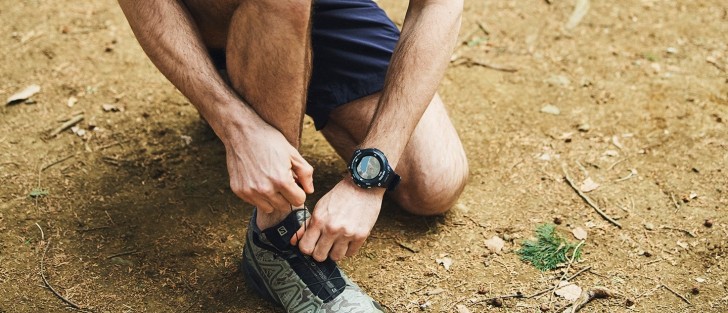 Casio also signed on nine major app companies to provide popular outdoors and sports apps with a global reach. These apps are showcased in the "Featured Apps" list on the device for users to download and include ViewRanger, Hole19, Fishbrain, and more.
Designed with indigo accents, a soft black urethane band and buckle, button guards, a protective bezel, and three large side buttons, the WSD-F20A sits at the 'rugged' end of the spectrum. It meets MIL-STD-810G standards, a US military standard, so should be able to take your outdoor lifestyle in its stride.
Other features include;
Water resistance up to 50 meters
Military Standard 810G Durability
Casio MOMENT SETTER+ App
Digital Compass
Altimeter
Barometer
Activity Tracker
Dual Layer LCD
Microphone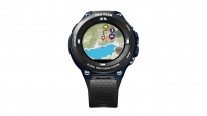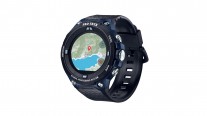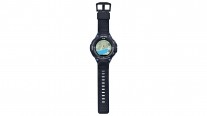 Casio WSD F20A PRO TREK Indigo Blue color
T
What is differences between wsdf20 and wsd f20A
M
I'd assume you own a Garmin watch based on your comment. for my own curiosity, would you care to elaborate on why you think that? I ask because my limited time with the Garmin watches, I find it hard to really compare them. Garmin's platform ...
a
it will stay unbeatable. This Casio watch is a joke
ADVERTISEMENTS