There's little about the Google Pixel 3 and Pixel 3 XL that has not leaked yet, but there's still room for surprises – a pleasant one in this case. A leak shows that Google will continue making the cool fabric cases that the 2nd generation phones got.
These images show the Carbon version of the case, but the Pixel 2 also had a Cement (lighter gray), Midnight and Coral. We might see more color options for the cases this year to go with the Pink , Black, White and Mint color options for the Pixel 3.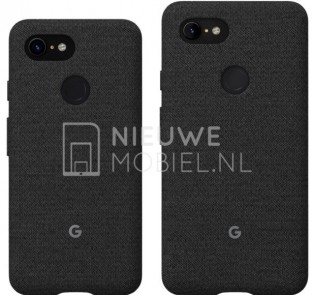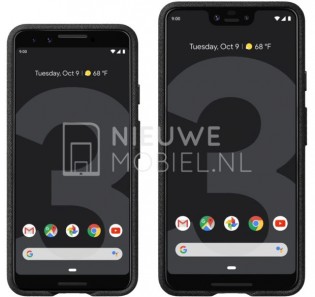 Pixel 3 and Pixel 3 XL are getting cool fabric cases like the 2nd gen models
The two Pixel 3 models will be unveiled in New York on October 9, but the numerous leaks have given away basically everything about the XL model – there were even reviews. The smaller model was much better at hiding.
Its best feature is that it doesn't have a bug-eyed notch like the XL model, but it doesn't have a dual selfie camera either. On the plus side, both Pixels will have stereo speakers.
Source (in Dutch)
N
No one in the right mind (except tech reviewers) will buy that XL version if it comes with that grandma tiddied notch! *FrontPageTech intensifies* XD
I feel like Google is intentionally leaking information about the phone, They're like the Tom Holland of the Industry, Releasing leaked information brings more attention to them as a brand. However, This case looks nuts. Im not sure how the old case ...
?
This looks worse than even the $300 Pocophone, so it better be cheaper than it