DJI has launched the FPV, a hybrid drone that combines the first person perspective, speed and agility of racing drones with the ease of use and integrated camera functionality of consumer drones.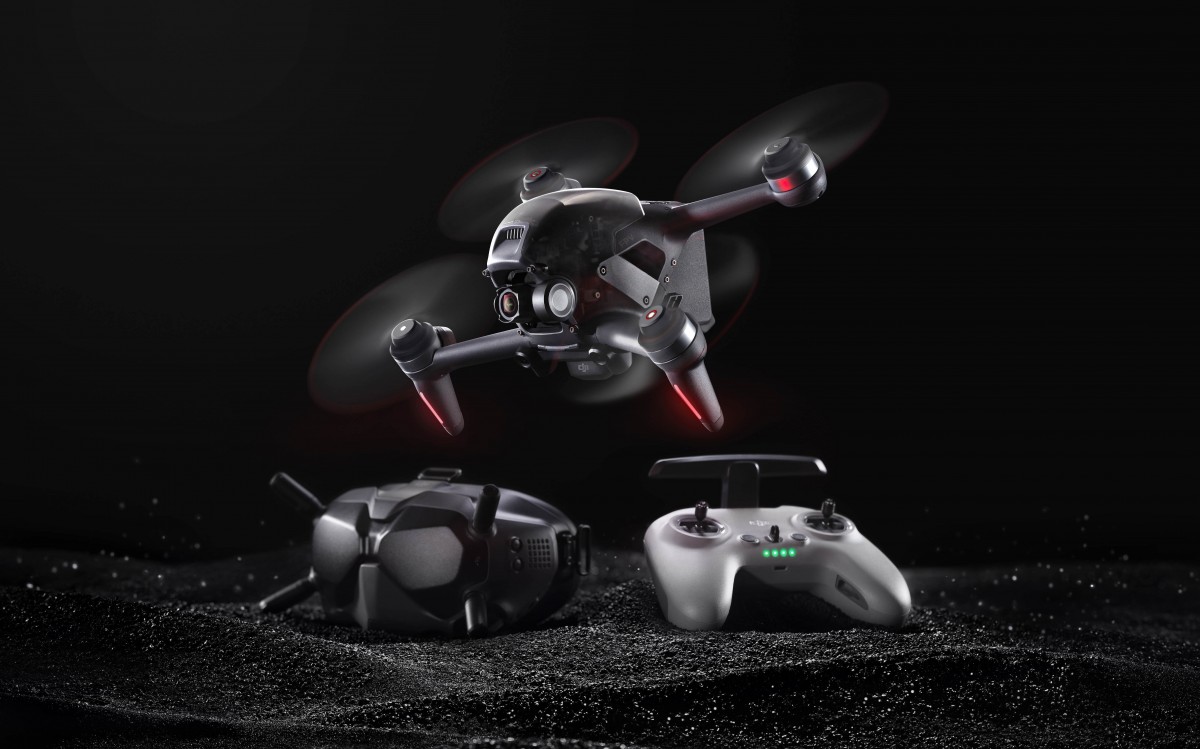 The DJI FPV includes high performance motors that can take it from a standstill to 100kph in just 2 seconds while reaching a max speed of 140kph. The drone includes three flight modes; the Normal mode, which is designed for novice pilots and allows the drone to hover in place and have obstacle detection. The Manual mode takes the training wheels off and gives full control over the flight, with all sensors and hovering disabled. Lastly, a Sports mode keeps some of the safety features of the Normal mode and manual control of the Manual mode.
Regardless of the mode you are in, the DJI FPV includes an Emergency Brake and Hover feature, which can be engaged at any time, in any mode with the press of a button. A Return to Home feature allows the drone to fly back to its home point either manually or if it loses connection. An ADB-S receiver will also warn pilots of any aircrafts or helicopters in the vicinity.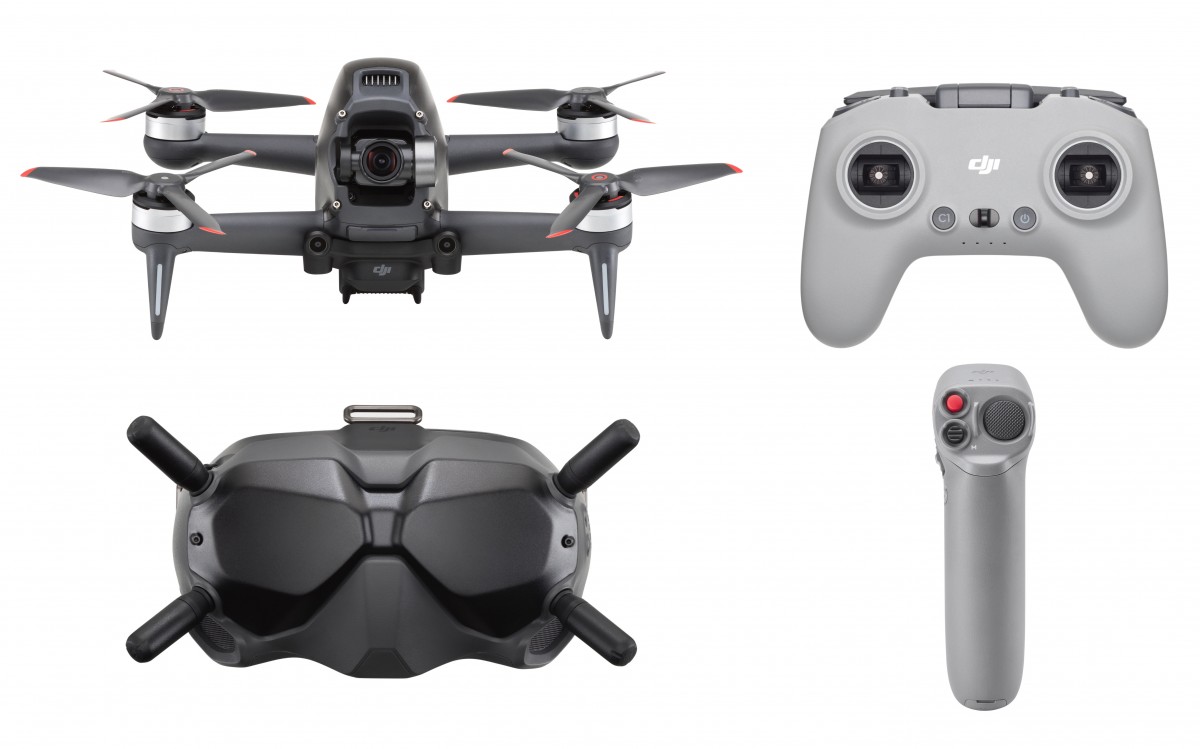 The key element of the DJI FPV are the DJI FPV Goggles V2. The drone can send footage at up to 10km, with auto-switching dual frequencies, 50Mbps bitrate, and anti-interference technologies. Pilots will have two viewing modes; the standard low-latency HD mode has a resolution of 1440x810 at 60fps with 142° FoV or 50fps with 150° FoV. The latency in this mode is less than 40ms. In the Smooth mode, the resolution is the same but you get either 120fps with 142° FoV or 100fps with 150° FoV with less than 28ms latency.
Additionally, you can connect up to eight goggles so more people can share the pilot's view.
The DJI FPV has a 4K/60p 120Mbps camera mounted on a gimbal. You can also record 4X slow motion in 1080/120p. Videos can be saved in H.264 or HEVC. The camera also offers DJI's RockSteady digital image stabilization.
The DJI FPV is priced at $1299 and includes the remote controller 2, FPV Goggles V2, cables, and one battery. DJI will also offer a standalone motion controller, which allows the pilot to control the drone with hand motions, and it is priced at $199. You can also get the DJI FPV Fly More Kit, which includes two additional batteries and a charging hub for $299.
T
Good they continue to innovate even without, ahem, 'American technology'.
C
Hopefully its easy and allows us to repair it and has acro mode, would be great to get others into the hobby.
ADVERTISEMENTS