DJI teased an upcoming VR headset at the launch of the Mavic Pro drone last year, and now the company is finally ready to share pricing and availability details for it. It's called DJI Goggles, and it's going up for pre-order today for $449. It is set to start shipping in late May.
So what's so exciting about this? Well, for starters, it lets you control your drone's yaw or camera tilt simply by moving your head with the Goggles on. You turn left or right, the drone does the same - you get the idea. There's also a mode that will only move the gimbal without affecting yaw.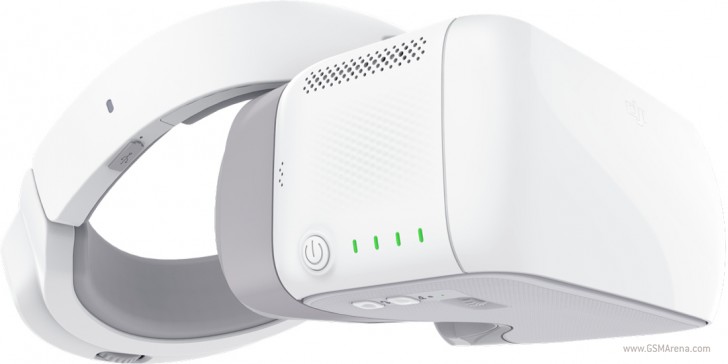 The VR headset comes with 1,920x1,080 resolution per eye (from two 5-inch displays), a touchpad for easy menu navigation, a headphone jack, a microSD card slot, HDMI and microUSB ports, and claimed six-hour battery life from a 9,440 mAh battery. It has three viewing modes: 720p resolution at 60fps, 720p at 30fps, or 1080p at 30fps.
DJI Goggles work with the company's Mavic Pro, Phantom 4, and Inspire series drones. The minimum latency is 110ms, when viewing 720p at 60fps from the Mavic Pro, and goes all the way up to 190ms when you watch footage from certain Inspire family members at the same resolution and framerate.
D
1080p 5 inch on VR looks like crap. Imagine watching a movie in Nokia 100 phones
D
Yeah, seems like a decent price for it's good specs.
ADVERTISEMENTS