Pew Research Center has just published its data over Facebook usage habits in the United States. According to the research team, 26% of users deleted the Facebook app from the phone in the past 12 months. The percentage of people who adjusted their Facebook privacy settings was impressively high - 54% did it, while the minority of 46% did not bother to.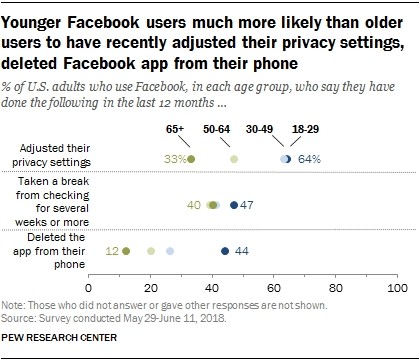 The questionnaire was conducted between May 29 and June 11 across nearly 5,000 respondents. Of them, 42% took a break from checking Facebook for a period of several weeks or more. Almost every tenth US user downloaded all the personal data Facebook has collected.
The trends by age group are unsurprising, though. Younger generation tend to be more conscious about its online presence, with 2/3 of the responses from people aged 18-29 changed their privacy settings and nearly half of them deleted the app from the phone. On the other side of the spectrum are the baby boomers over 65, of which only a third tinkered with the privacy settings and slightly over 10% of them removed the app.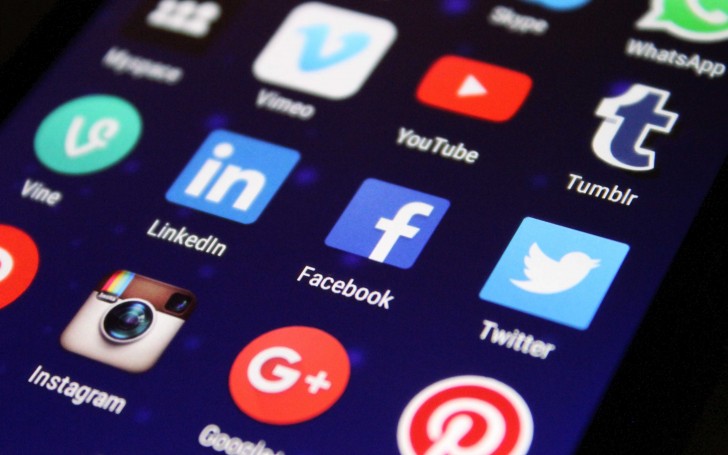 Recode pointed out that even though users are trying to shift from Facebook, the social media had the same amount of daily active users in Q2 2018 as in the previous quarter - 185 million in the United States and Canada. It is worth pointing out that deleting the application does not mean switching off the social media at all - some might be doing it simply to keep their smartphone battery alive and some might be just posturing for a poll.
V
After a couple of years of business experience with Facebook and their poor support when they don't care much about their paying customers, I am seriously disgusted by this network and their support. Seriously thinking about deleting all my business ...
Well. That was assuming. 6^^; Gg though! //brofists