The first OLED displays to be used in mobile phones arrived in 2003 – almost all of them flip phones. And there's a simple reason for that, the displays were tiny and were placed as the secondary screen on the outside of the flip.
Some of them were able to render 256 colors, though others were monochrome. Phones like the Samsung E700 and the LG G7030 had such color displays with 96x64px resolution, while the inner screen were 128x160px that could deliver 65K colors (16-bit).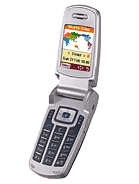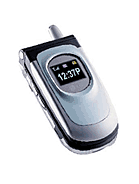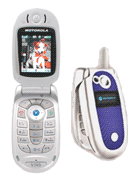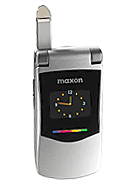 Samsung E700 • LG G7030 • Motorola V303 • Maxon MX-7990
OLED continued to be used exclusively on flip phones for the next few years until the first AMOLED display arrived on mobile in 2006. These days "OLED" and "AMOLED" are used somewhat interchangeably, but they are not the same thing. The "AM" stands for "Active Matrix" and it is key for having a high resolution, good quality display.
We'll skip over the details, but the important thing to note is that an Active Matrix attaches each pixel to a transistor and capacitor to maintain the pixel's state. A Passive Matrix is simpler since it omits these components and saves on complexity and cost. But it limits the displays to low resolutions and refresh rates.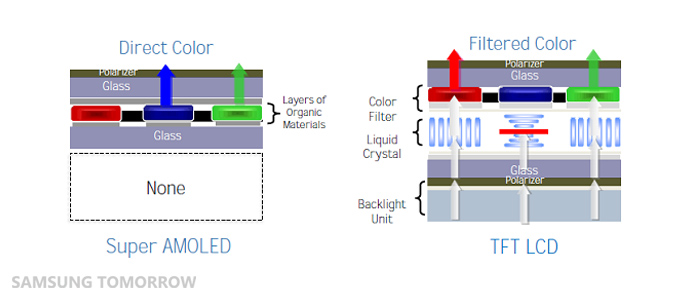 Perhaps we also need to say a few words on LCD vs. OLED. An LCD has a backlight (typically white) and it blocks light from it using several polarizing layers (including a liquid crystal layer). An OLED – Organic Light Emitting Diode – doesn't need a backlight as each LED emits its own light. There's no need for polarization layers either (though these can come in handy as we'll see soon).
Which phone was the herald of the AMOLED domination we see today? The BenQ-Siemens S88. This brand arose when Taiwan's BenQ bought Siemen's struggling phone division, but folded pretty quickly after massive loses early on. Anyway, the S88 featured a 2MP camera with autofocus and LED flash, a memory card slot and basic 2G connectivity.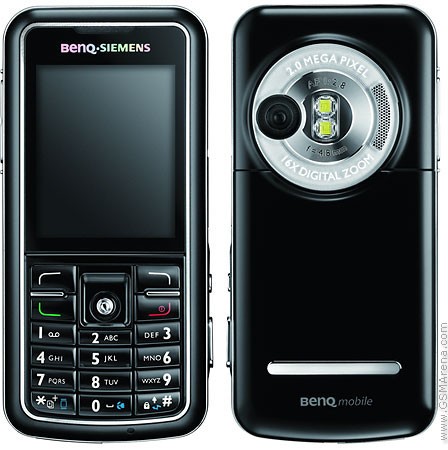 BenQ-Siemens S88 was the first mobile phone with an AMOLED display
More important for our story today is the 2.0" AMOLED panel that was manufactured by AU Optronics. It had a resolution of 176 x 220 px and was capable of displaying 256K colors. This resolution was not atypical for the era, though it is on the low side compared to some competitors. What set it apart is its ability to display true black. Though we may have rose-colored glasses.
Reviewers at the time knocked the display for being dim (AMOLEDs were dimmer than LCD for many years to come). And at that size and resolution true blacks were probably not a major boon. Also, while AMOLED always offered vibrant colors, color accuracy took some doing.
Things were pretty quiet after the S88 launched, at least until the Nokia N85 arrived in 2008. It had a larger 2.6" AMOLED display of much higher quality – 240 x 320 px resolution (154 ppi) and capable of rendering 16M colors. It was a Symbian phone with a capable 5MP camera and a slew of multimedia and other advanced features. This was a sequel to the Nokia N95 after all, arguably the most capable phones of its day.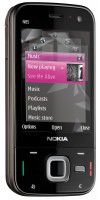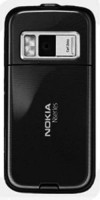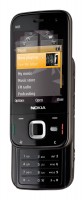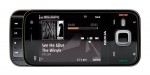 The Nokia N85 had a brilliant 3" AMOLED display that could render 16 million colors
Samsung also joined the AMOLED party with the M7500 Emporio Armani, which arrived in December of 2008, just a couple of months after the Nokia launched. There were a couple of other Samsung phones announced in 2008, but they wouldn't reach the market until 2009.
Also, a couple of AMOLED-equipped Sagem phones arrived with edgy Porsche Design... designs.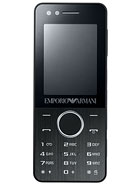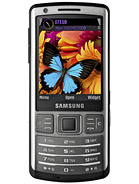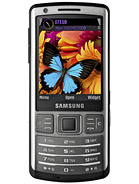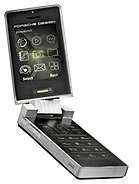 Samsung M7500 Emporio Armani • Samsung i7110 • Samsung i7110 • Sagem P9521 Porsche
Things really picked up in 2009 with many iconic Samsungs. This includes the Samsung I7500 Galaxy, the first ever Galaxy phone (we will cover this one in more detail in the future). There was also the Pixon12, several Windows Mobile and Symbian powered Omnia phones and the Samsung S8000 Jet, one of the most capable feature phones ever. Nokia released the N86 8MP, but it was clear that Samsung was the biggest fan of the AMOLED technology at that point.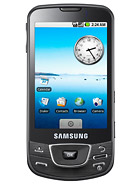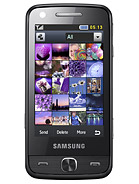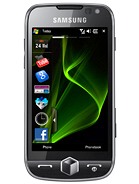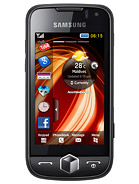 Samsung I7500 Galaxy • Samsung M8910 Pixon12 • Samsung I8000 Omnia II • Samsung S8000 Jet
Still no Super AMOLED, though. As we mentioned in the story of the original Galaxy S, it may have popularized the new panel type, but it wasn't the first to use it.
That was the Samsung S8500 Wave from 2010. Having launched Android, Windows Mobile and Symbian smartphones (not to mention dozens of featurephones), it's clear that Samsung hadn't settled on a single platform at the time. The Wave was the first of a series of phones to run Bada OS ("bada" is Korean for "ocean", hence the Wave naming of the series).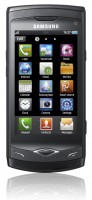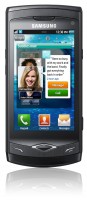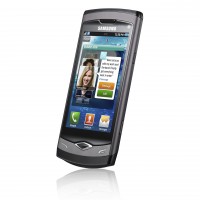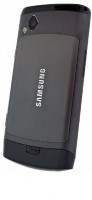 The Samsung S8500 Wave was the first phone to use a Super AMOLED display
The Samsung Wave had a 3.3" Super AMOLED display with 480x800px resolution (283 ppi) and a sheet of first generation Gorilla Glass on top. "Super AMOLED" is the name Samsung gave to a specific AMOLED panel that it developed – it had an integrated touch digitizer (the thing that senses when your finger touches the screen). Previously, the digitizer was a separate layer, but that leads to worse optical qualities. Super AMOLED reflects much less light than a typical AMOLED touchscreen of the day, since there's no gap between the touch and the display layers.
Removing air gaps from the display is not the only way to improve how the display handles bright ambient light. Nokia created what it called "ClearBlack" for its AMOLED screens, a polarization filter that greatly reduced glare. It was first featured on the likes of the Nokia C6-01 and Nokia E7.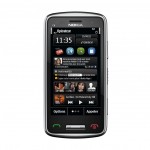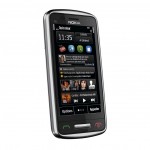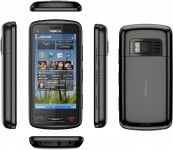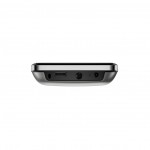 The Nokia C6-01 used ClearBlack technology to reduce the glare and reflectivity of its display
The Samsung Galaxy S II is also notable to our story as one of the first – and one of the few ever – phones with an RGB AMOLED display. Most AMOLEDs then and now stick to some arrangement where individual pixels don't have the full RGB stripe.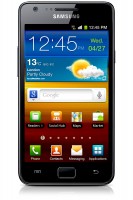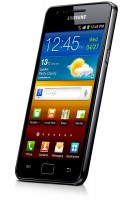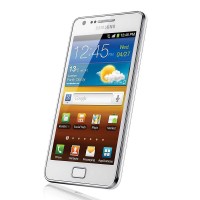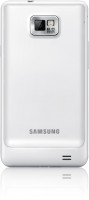 The Samsung Galaxy S II is one of the few phones ever to have a full-stripe RGB AMOLED display
AMOLED displays soon developed another advantage over LCD – they could be made on a plastic substrate. This meant that the display itself could flex, even if its protective glass (or indeed the rest of the phone) could not. This led to the first phones with curved displays, which we covered last week. This included some flexible phones, though that was more of a party trick than a precursor to the modern day flexible phones.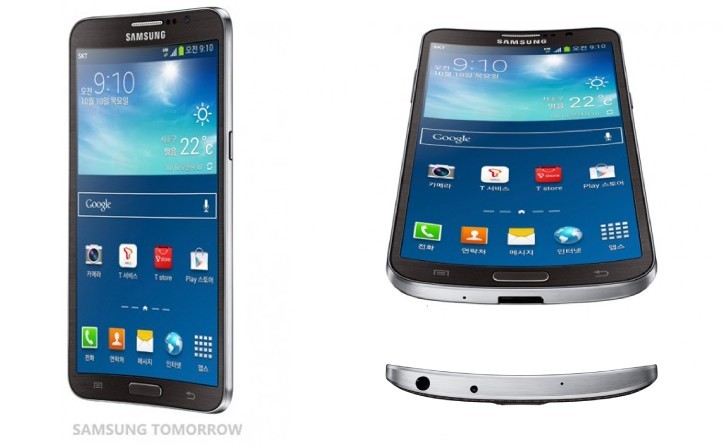 The Samsung Galaxy Round was curved (but not flexible)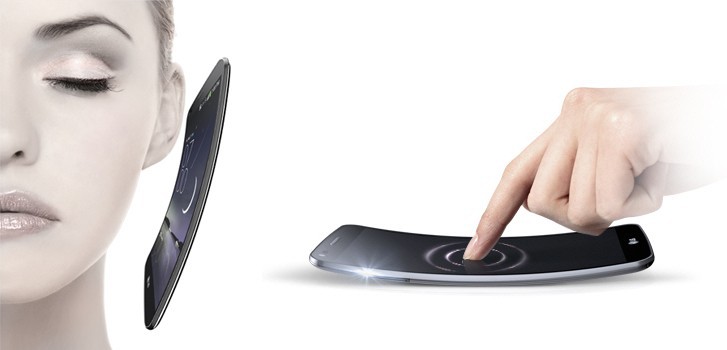 LG developed a curved, flexible display and battery for the G Flex
That's still something only possible with AMOLED, however. Another is that the AMOLED panel is not opaque – you can put things behind it. Things like an optical fingerprint reader. The first phone to pull that off was 2018's the vivo X20 Plus UD ("UD" standing for "under display"). Here's our first meeting with the phone:
That was just the start. As quality improved, engineers were able to get a camera to work behind the display – the first to bring this to market was the ZTE Axon 20 5G from last year. It wasn't perfect, neither the display nor the camera, but we've already seen the second generation technology, which showed improvement on both counts.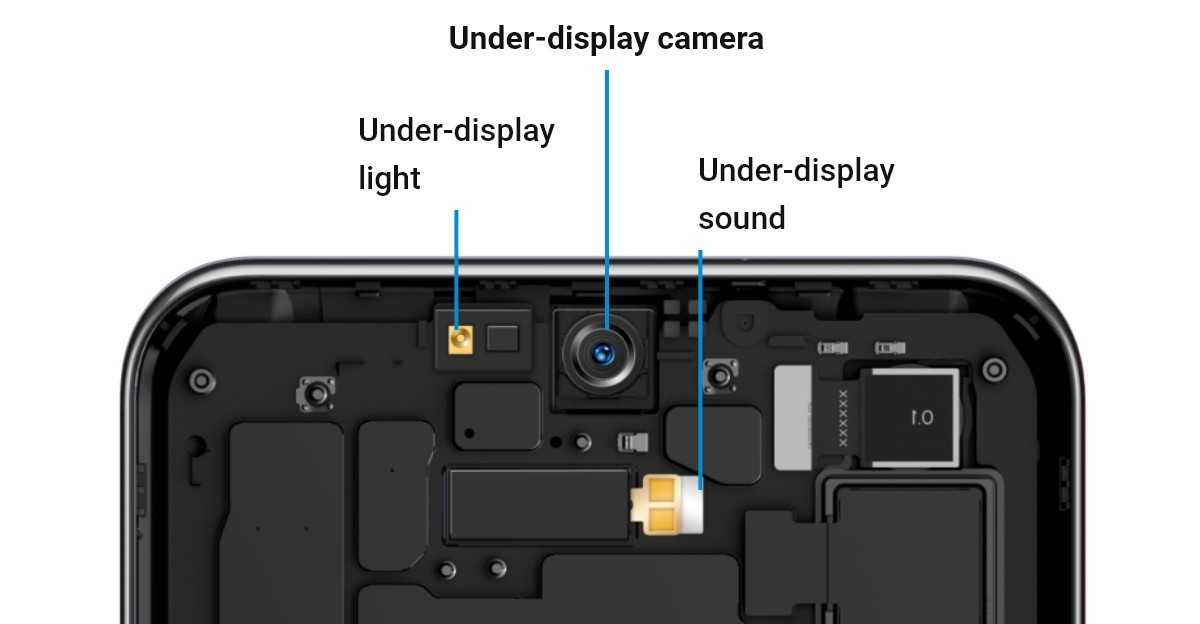 Now that we've caught up to the current state of OLED on mobile phones, what does the future look like? Well, there are two major challenges to OLED's domination – mini-LED and microLED.
Despite sounding similar, the two are (literally) as different as LCD and OLED. Indeed, mini-LED is just an LCD with smaller LEDs used in the backlight, enabling a greater number of dimming zones. Micro-LED is basically OLED without the organic compounds in the LED make-up – these will be brighter, more efficient and won't suffer from burn in.
But micro-LED isn't ready for prime time yet, meaning OLED will be with us for some time to come. Especially since costs have come down and now even mid-rangers can have an OLED display.
L
Come on guys.. if you search on google what was the first OLED display on a phone, it shows your answer as being the samsung wave but.. you're wrong.. Nokia N8 launched with OLED before this samsung phone
C
Hi, also intriguing to note the transparency issue. I first noticed this when gutting a broken water damaged S4, in fact it was only later models that integrated the heat spreader and foil into the panel. Astonishing to see a transparent display!...
I
Your are wrong on battery life these older smartphones lasted DAYS on a single charge
ADVERTISEMENT