Smartwatches had more success in space than they did on Earth. That used to be the case, anyway, as wearables market is on the rise these days. We'll now trace their history all the way back to the early gadgets, which weren't all that "smart".
You may remember two "3G watch phones" from 2009 - the Samsung S9110 and LG GD910. Having a phone on your wrist was cool, but these couldn't really run apps (not even J2ME). Texting on them was tricky, web browsing was out of the question. And with no Wi-Fi and tiny battery, tethering wasn't really an option either. So what was the point?
Sometimes companies try things out before the tech is ready. And it had been 10 years since the SPH-WP10 - Samsung's first watch phone - so having another go at it probably made sense.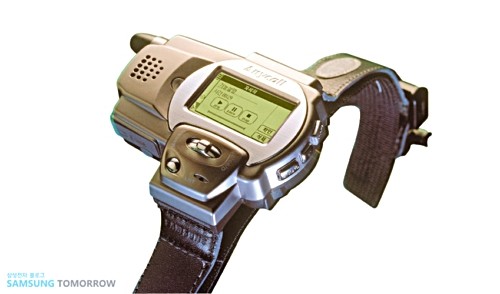 The WP10 may have taken the name "watch phone" a little too seriously - it very much looks like a phone from the era, including the external antenna, just with a wrist strap. It weighted 50g and measured 20 mm thick, but it was all worth it since you could make calls on a 2G network for up to 90 minutes.
This was before Bluetooth, though, so unless you wanted to hold it up to your ear (and look weird doing it), you had to use a wired headset.
The Samsung S9110 and LG GD910 got that much right at least, they were ideally used with a Bluetooth headset. Then they were just like any other phone, except strapped securely to your wrist - you can't forget it or lose it and you don't have to keep it in your pocket when going out for a run.
The LG model even had a camera and made use of its 3G connection to send and receive MMS - just imagine going out in 2009, snapping a photo and instantly sharing it with your friends, all without your phone. Actually, imagine doing that today. It's not impossible, but not easy either, despite another 10 years of technological progress.
The Sony Ericsson LiveView from 2010 was an early example of a smart band. Okay, it was watch-shaped, but unlike true smartwatches it was completely useless without a phone. It was just a wireless display that showed content that the phone pushed to it. Seriously, this couldn't even keep the time, instead it needed to synchronize with your phone at every boot-up.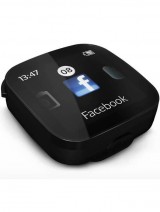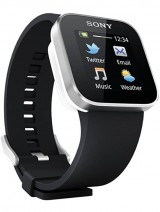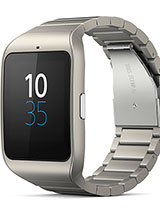 Sony Ericsson LiveView • Sony SmartWatch • Sony SmartWatch 3 SWR50
Two years later Sony would release the so-called "Sony SmartWatch" that still had no smarts built in, it was just a better LiveView. It wouldn't be until the Sony SmartWatch 3 (sadly, the last of its kind) that the company would make the jump to Android Wear. The 3 was one of the first smart watches to have a GPS receiver built in, by the way.
The Motorola Motoactv was similar to the LiveView. It came out in 2011 and had much more advanced exercise-tracking features. ANT+ enabled it to connect to a speed/cadence sensor on a bike or to external pulse sensors (Bluetooth could be used as well). Exercise tracking is still a major use case for smart watches. It didn't have "apps", though it did support plug-ins for Facebook and Twitter, for example.
In 2013 Samsung tried its hand at making a smartwatch again. The Galaxy Gear was an actual smart watch as there was no telephony or mobile data. Note that despite the "Galaxy" branding, this ran Tizen on an 800 MHz processor with 512 MB of RAM and 4 GB storage (smart watch memory capacities have changed surprisingly little since then).
The Galaxy Gear had a 1.9MP camera that could shoot 10-second video clips in 720p. You had to share those from your phone, however. Still, you could read SMS, view MMS and make calls using the watch (as long as your phone was within Bluetooth range).
And more importantly, there were apps - 70 of them at launch, including Twitter, Facebook, Evernote, MyFitnessPal and RunKeeper.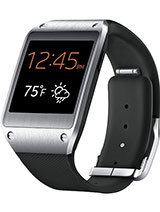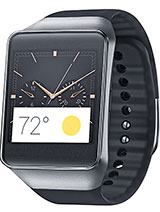 Samsung Galaxy Gear • Samsung Gear Live • Samsung Gear S
A year later came the Samsung Gear Live, which did run Android on a Snapdragon 400 chipset. But the Gear watches (and more recent Galaxy watches) have been based on Tizen exclusively.
Before we go on, we'd like to mention the Gear S, which featured a curved Super AMOLED display back in 2014 - at 2" it was huge for a watch and an impressive demo of what AMOLED displays could achieve. The nubia Alpha and Amazfit X are more recent examples of this design.
LG also returned to the segment with 2014's LG G Watch, which ran Android Wear and had a square LCD. The LG G Watch R was similar, though it did switch to a circular P-OLED display.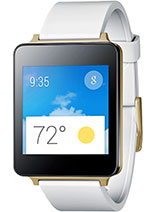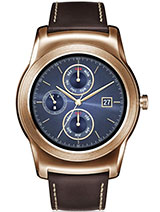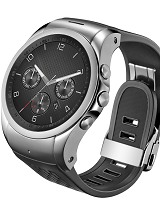 LG G Watch W100 • LG Watch Urbane W150 • LG Watch Urbane LTE
The next year brought the Urbane watches, which were a bit weird. The LG Watch Urbane also ran Android Wear and had a circular P-OLED display but no telephony or mobile data. The Watch Urbane LTE, however, did offer a 4G connection, but used a different OS instead - webOS, believe it or not. Palm's OS lives on in LG TVs, though unlike Samsung's Tizen it is no longer part of the smart watch market.
Here's a bit of trivia: this wasn't the first time Palm was involved with smart watches. The Fossil Wrist PDA from 2003 ran Palm OS (this was pre-webOS). It had 160 x 160 grayscale display (16 levels) that was touch enabled - well, you had to use a stylus stashed in the clasp of the wrist band. Still, it supported grafitti handwriting recognition, which wasn't all that useful since the only wireless connection on the watch was an IR blaster. It was a great idea that came before technology was ready to implement it properly.
Motorola introduced the Moto 360 in 2014 with a mostly circular display - the display controller had to go somewhere, which led to the so-called "flat-tire" shape. With an affordable price tag and Android Wear on board, this proved fairly popular.
Huawei jumped in the fray in 2015 with the Huawei Watch. With a Sapphire crystal above the circular 1.4" OLED display, this was a pretty stylish Android Wear watch. Yes, Android, this was before the company moved on to its in-house wearable platform.
There are other smart watches, ones we've left out of this list. But we'll end on the most important one - the Apple Watch from 2015. It was the one that took smart watches out of geeky circles and propelled them into the mainstream. It sold a whopping 4.2 million units in the first quarter of availability and would go on to outsell regular mechanical and quartz watches.
Smart watches have exploded in popularity in recent years. Some run OSes based on smartphone software, others are more restricted. Still, they come in all shapes and sizes, with various features and price tags.
And they've regained their independence with built-in LTE modems, so they can be used without a nearby smartphone. But they haven't really shed their status of accessories - smartphone screen sizes have been growing bigger and bigger as they became the primary messaging, browsing and media consumption device for many.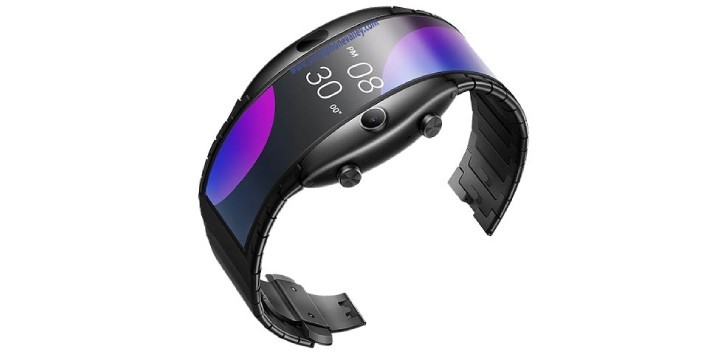 By necessity, smartwatches have smaller screens, so while advancements like speech-to-text make communication fairly easy, they are still not great at scrolling through Facebook or watching Netflix. Maybe foldable displays will change that, enabling some sort of smart-watch-phone-bracelet type devices. We've already seen attempts at it, but the tech isn't ready. Maybe 10 years after the Gear S things will be different.
PS. For a closer look at early smart watches check out our earlier post on the matter. There have been some kooky ideas like putting an iPod Nano on a wrist strap.
D
I'm seriously stick to traditional analog or digital watch in my purpose of seeing time, no matter what.
?
We can gain a firm knowledge and understanding of the watches world by this blog. I look forward to more updates and will be returning.
D
Well all its interesting but problem is even the casio for 5 bucks which shows day and time have much more battery life than apple or samsung watches for 400-600 bucks. And the smartwatches with their tiny screen are good only for date and time an...
ADVERTISEMENT