Flashback: Xiaomi Mi Mix made jaws drop with its near bezel-less design
Half a decade later the Xiaomi Mi Mix is still one of our favorite devices. Its near bezel-less design made it look futuristic and it was practical too, fitting a huge 6.4" display. The attention-grabbing Mix introduced several new things to the smartphone world.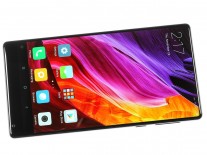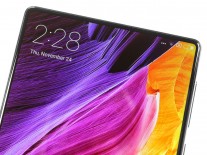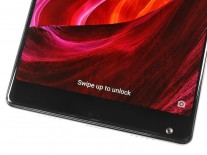 The Xiaomi Mi Mix was a stunner
However, the design wasn't one of them, even though it is its most recognizable feature. It wasn't new – this layout first appeared on the Sharp Aquos Crystal a couple of years earlier, complete with moving the selfie camera to the thick bottom bezel.
This was a time before notches and punch holes, you see, and was a pretty awkward placement. But it enabled the top and side bezels to be razor thin – in our hands the Mix felt like holding a screen rather than a phone.
The selfie camera is not the only thing that had to move. There was no place for an earpiece either, so Xiaomi used a piezoelectric ceramic driver beneath the display itself. Later Huawei adopted the same design, but if we're honest, it was never our favorite.
Xiaomi seemingly agreed, the second generation Mix had a slightly thicker top bezel to accommodate a traditional earpiece. Even Huawei seems to have given up on under display earpieces.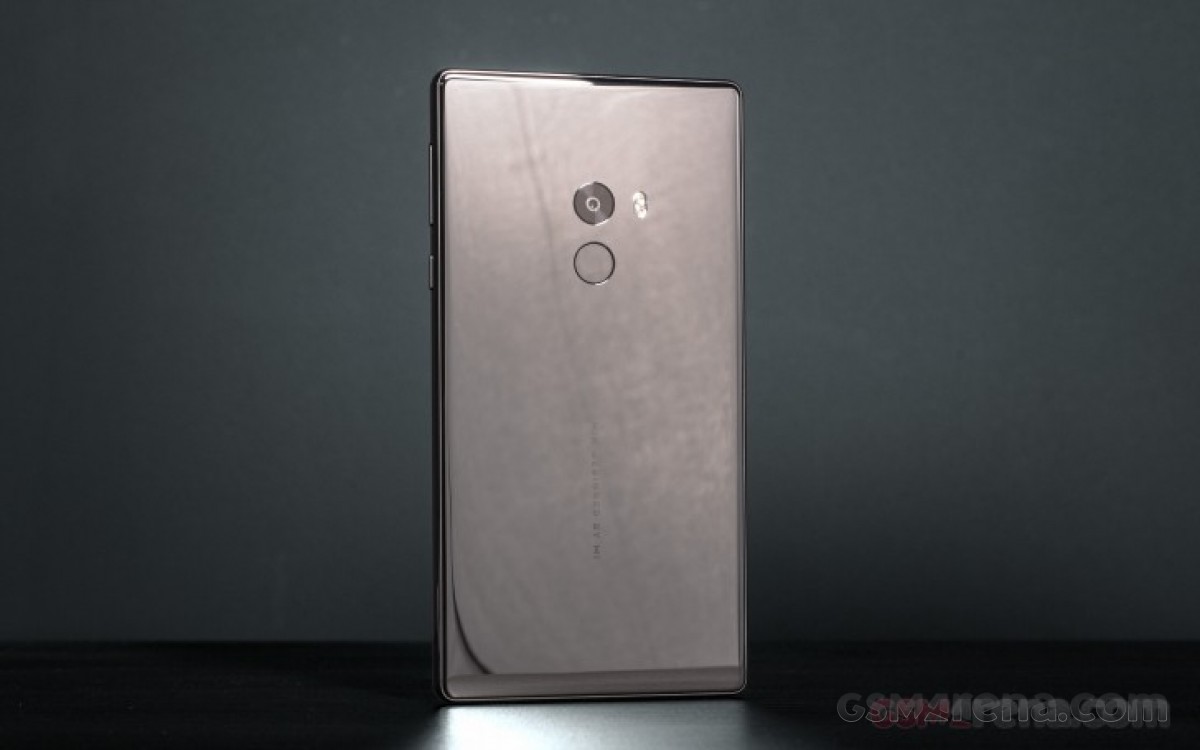 With the Mi Mix Xiaomi tried to make most of the structural components out of ceramic – the whole rear plate, the frame and even the volume and power keys were made of ceramic. Microcrystal zirconium oxide, specifically, the kind of stuff that ceramic knives are made of.
This wasn't its first dance ceramic, a special version of the Mi 5 had a ceramic back and launched a few months earlier. It was advertised as a nearly-indestructible material (check out the video below), though in reality it proved prone to cracking if you dropped the phone.
Xiaomi did include one of the nicest cases we've seen into the retail package, so it's not like you had to carry your Mi Mix without protection. Plus, the black version was a nightmare of a fingerprint magnet due to its high gloss finish, so using the case was recommended.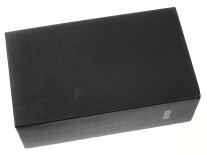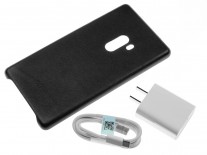 The Mi Mix retail package, including a fast charger and a lovely protective case
The Mi Mix is notable for its screen with a 17:9 aspect ratio – it was the first phone to go wider than 16:9. And merely a year after its launch there were 40 phones with ultra wide screens. Looking back at it now even 17:9 was too conservative – the phone was 81.9 mm wide, which is way too wide to hold comfortably.
And the side bezels were as thin as possible at the time, most of the total width came from the display and there was no way to shrink that besides widening its aspect ratio.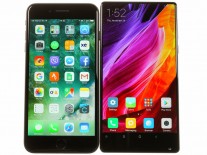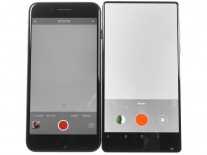 Xiaomi Mi Mix next to an iPhone 7 Plus
As it happens with every pioneer, the Mi Mix ran into troubles. Developers had to update their apps to properly handle the wider than 16:9 aspect ratio. Even Google was slow off the mark, it took a full year to add pinch-to-zoom to YouTube so that users could make videos full screen without pillarboxing.
The 6.4" IPS LCD was custom-made by none other than Sharp. It had a resolution of 1,080 x 2,040 px and Xiaomi claimed that it covered 91.3% of the front. Our own calculations showed a lower value, but the phone was no less impressive to look at because of it.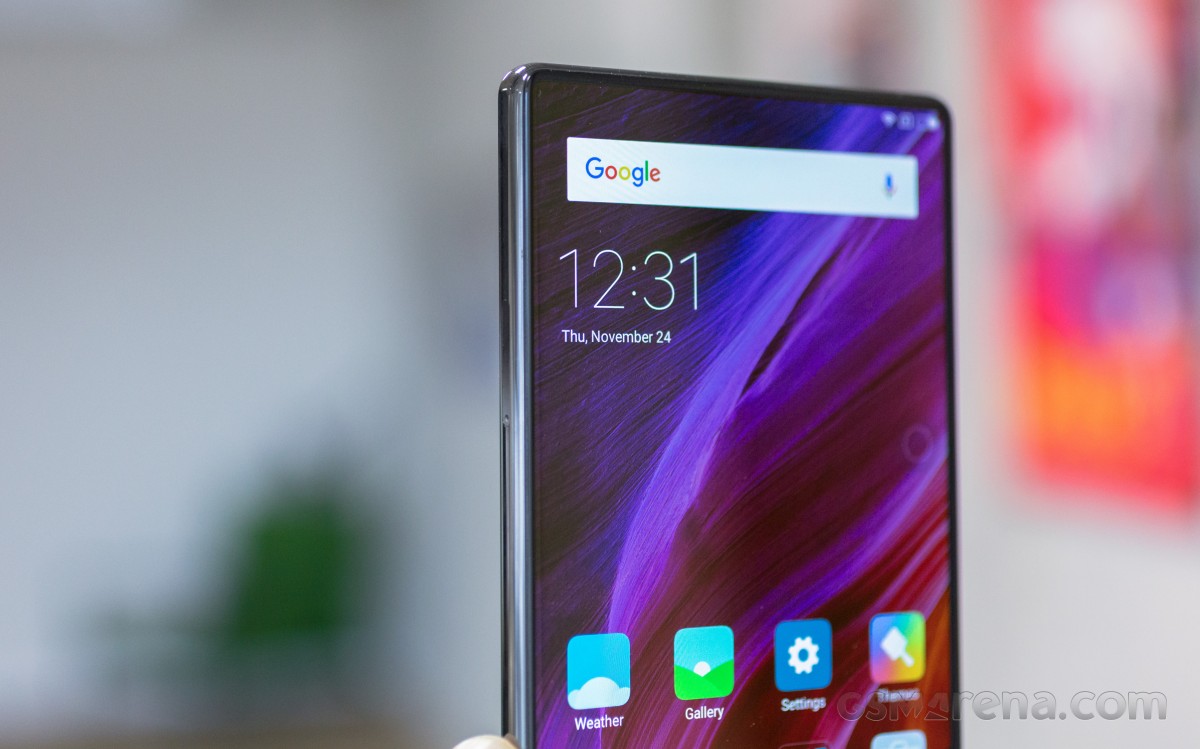 The image quality of the display was impressive in its own right, with great color accuracy, high contrast and brightness. We never found out for sure if it was protected by toughened glass, however. Different people doing scratch tests came back with different results. Our own unit acquired a few unintentional scratches during the review process.
The Xiaomi Mi Mix was equipped with the hardware you would expect from a flagship of its day. It was powered by the Snapdragon 821, which was blazing fast at the time, the 4,400 mAh battery posted an excellent 97 hours Endurance rating and the Quick Charge 3.0 adapter managed to charge it from 0% to 35% in 30 minutes. Not bad for 2016.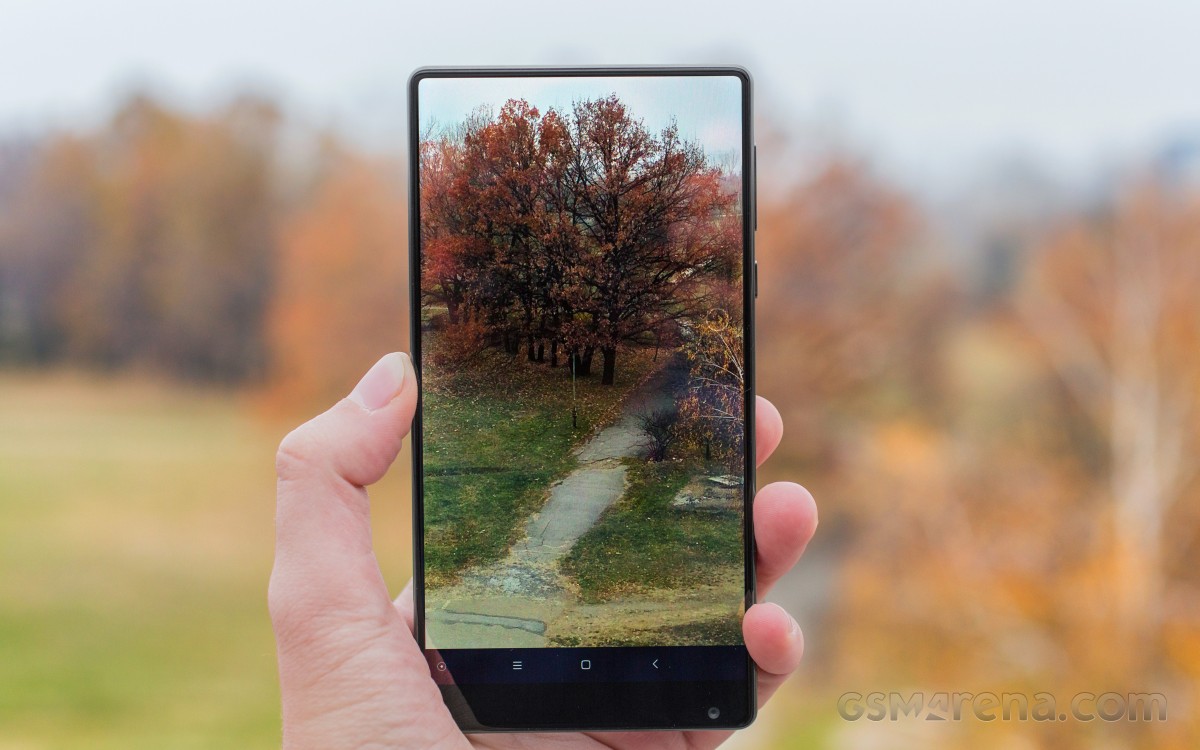 The camera was the only thing that felt subpar. For starters, there was only a single camera. And it had a small sensor with 1.0µm pixels and no OIS. Image and video quality turned out pretty pretty good, but still the camera felt pretty boring on an otherwise very futuristic phone.
The Mi Mix wasn't a perfect phone. But it was one of the most ambitious devices that Xiaomi has ever made, something that became a tradition for the series. We hear that there's a new Mi Mix coming on Monday, which is what prompted us to revisit the original. It has big shoes to fill – the first Mix was jaw-dropping in its day.
F
No doubt a beautiful phone... Unfortunately, mine suffered a bloated battery death.
J
Are u OK? As the proud owner of the 18k version of this phone I can tell you, that is the first mix. I skipped the mix 2 as I always thought it was ugly, and I bought the mix 3, that although I love it as a phone, it made me give up on the compan...
ADVERTISEMENTS