Samsung has been cranking out Oreo Betas for the Galaxy S8. After a quick fix released on the 27th, today brings another release. It fixes two major bugs: being unable to answer/decline an incoming call and the camera opening to a blank screen.
Another big annoyance was removed – Oreo's "apps running in the background" notification. Is it just us or is that notification overly eager to rat out apps (including music players)?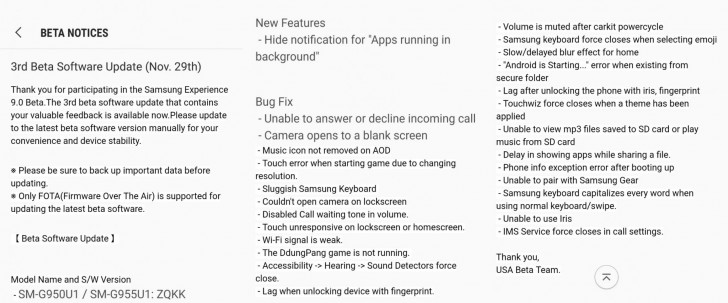 Anyway, there are further bugfixes included in this update. It is rolling out over the air in the US. If you haven't received a notification, you can check from the Settings.
V
I would say pretty bad testing if one of the bug is not able to answer calls
?
After 4th update I'm in force close central lol even the weather fc every 5 minutes but oh well it's a beta so I hope a silky smooth experience on final release.
I
The fourth Point in the third picture, shouldn't it be " When exiting from sceure folder" instead of " When existing from secure folder" ?