8MP camera does OK
The Gionee Elife S5.1 camera uses an 8MP camera that shoots in a maximum resolution of 3264 x 2448 pixels. There is also a LED flash to help you with some low-light photos.
The camera interface is pretty much standard - you get four shortcuts on the left (settings, front camera switch, Charm camera, flash) and three controls on the right (switch to video, camera shutter, gallery).
The settings menu can be accessed either via its dedicated shortcut or with a swipe from the top of the screen. It gives you access to HDR mode, Auto scene, geo-tagging, resolution settings, anti-banding, among others.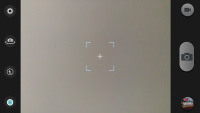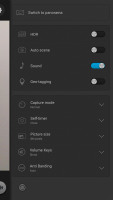 Camera UI and settings • Professional and Normal settings view
Gionee has included some nifty camera features in the Elife S5.1 via the Charm Camera app. It supports Beauty Face, Live filters, Stamps and PPT (for presentations). It could have been better of all those modes were included in the standard camera app though.
The Gionee Elife S5.1 camera samples have an average level of resolved detail when viewed at 1:1 magnification - the noise reduction algorithm has taken its toll on the fine detail. The dynamic range is low, which is really annoying in those sunny pictures. The exposure, contrast and colors are good, which makes for nice looking photos when you view them fitted on HD or Full HD monitor.
Here are the 8MP shots we've snapped:









Gionee Elife S5.1 camera samples
The HDR mode is conservative and rescues both the highlights and shadows without going to extremes, though the resolved detail is a bit lower.
Here are two test HDR shots:





HDR off • HDR on • HDR off • HDR on
The 360-degree panoramas on the Elife S5.1 turn out pretty nice but you have to pan around really slowly for the stitching to be successful and to avoid artifacts. You can snap pano shots in both landscape and portrait modes, but the latter comes with higher field view and resolution.
Finally, here is a 5MP shot snapped with the wide-angle front-facing camera.
Still camera comparison
We uploaded full resolution 8MP samples to our photo quality comparison database to compare against other high-resolution smartphones. The resolved detail is unimpressive, while the noise, colors and contrast - are OK.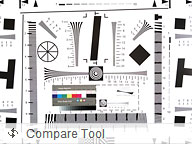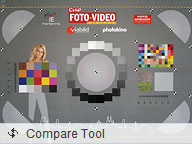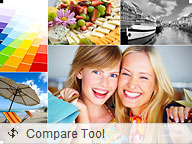 Gionee Elife S5.1 in our photo quality comparison tool
Video recording done in 1080p at 30 fps
The Gionee Elife S5.1 is capable of capturing 1080p video at 30fps. The camcorder UI is similar to the still camera's.
The Elife S5.1's 1080p samples offer smooth framerate, good contrast and colors, but the quality is the same as the still images - low dynamic range and unimpressive resolved detail.
Here's a 1080p sample, which we've uploaded on YouTube.
And here is an untouched 1080p@30fps video sample for you to download.
Video camera comparison
The Gionee Elife S5.1 captures poor 1080p videos. It manages to resolve good detail in good light conditions, but fails to do so in the low light.