Conclusion
The Gionee Elife S5.1 is a phone you'll want to pick up as soon as you lay eyes on it. Once you've had it in your hand, we think you'll want to keep it. The thing is you're not very likely to see it on a store shelf in Europe - and Gionee cannot quite count on impulse buys on the internet.
Long story short, the Elife S5.1 hot looks and unique hand feel can make even semi-geeks forget about performance and software package and otherwise sensible buyers may take the plunge not thinking for once about after-market support and resale value. Gionee has come up with a smartpohone, which looks more premium than most flagships today.
Speaking of, the Gionee Elife S5.1 isn't a flagship, far from it, but it doesn't cost a fortune either. And, for the most part, it sounds pretty good on paper: an octa-core processor that's known to behave, a Super AMOLED screen, a high-res selfie camera, and Android KitKat right out of the box. A solid checklist for a midrange device.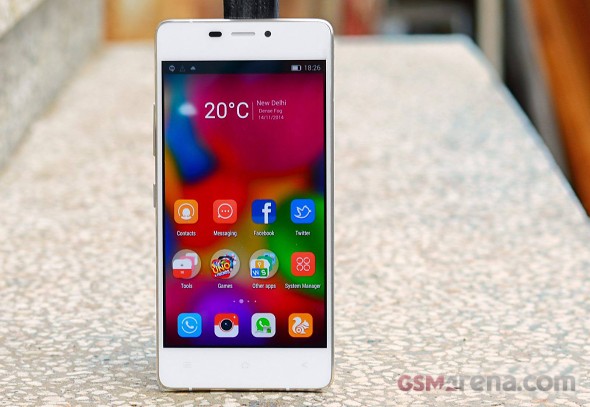 The Elife S5.1 performance as we measured it turned out acceptable but hardly a match for the looks. We soon found a single gig of RAM was doing the MediaTek MT6592 chipset and its octa-core processor no favor, even with all the management tools and Kit Kat optimizations available. The graphics chip isn't doing any better either.
Our initial excitement took another hit with the quiet loudspeaker and disappointing camera performance. On a positive note, the smartphone offers a pretty good quality screen, decent battery life and comes bundled with a rich set of accessories.
Key test findings:
Design and build quality are superb
The 720p Super AMOLED display looks great
The battery life is very good, but web browsing is a power hog
The Amigo 2.0 launcher scores points for the eye-candy and customization options, the powerful system management tools are welcome too
The benchmark performance is behind the curve, the GPU is old generation
The speaker loudness is Below average
Audio output quality is mediocre
The still camera is average
The video camera seems OK, but the oscillation is quite annoying
The video player plays all sorts of files, but lacks AC3 and DTS sound decoders, or subtitles
The Gionee Elife S5.1 just didn't turn out as convincing as it looked, but it sure had its memorable moments. Its design and build are its biggest assets - the phone is as good-looking as a Samsung Galaxy Alpha and an iPhone 5S, if not better, for a fraction of the price. True, it cannot match their specs but it's not even pretending to be in the same league, performance-wise.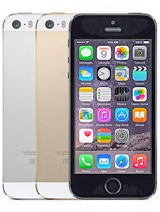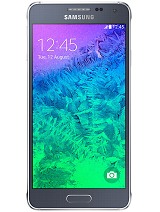 Apple iPhone 5s • Samsung Galaxy Alpha
The Lenovo Vibe X2 is a more likely competitor - another smartphone of unique build and compelling design. It packs a 5" 1080p display and runs on a more powerful chip with faster octa-core processor and much better graphics. The rear camera is 13MP, the battery is better and there is LTE support and more built-in storage. The best part is the Vibe X2 isn't much more expensive.
The Alcatel Idol X+ bets on the same MediaTek MT6592 chip as the Gionee Elife S5.1, but comes with slightly bigger and higher-res 1080p display. Its rear camera and battery capacity are bigger too, but the higher resolution takes its toll on the performance. The phone is already running on Android KitKat and costs a little less than the Elife S5.1. Its design though is nowhere near the Elife S5.1's style and quality.
The Elife S5.1 is currently available in select South East Asian markets but in Europe you can get the Allview X2 Soul Mini, which is an identical device. It's the exact same phone with different branding.
The Gionee Elife S5.5 is still quite an attractive offer - and probably the safer bet, considering you're getting a 5" Super AMOLED screen of 1080p resolution, a much better camera, a bigger battery and pretty much the same build quality and looks.
The water-proof Sony Xperia Z1 Compact and Samsung Galaxy S5 mini are a straightforward choice in this price bracket. Both devices have so much to offer, brand recognition and reliable updates and support an important part of the deal as well. They costs about €30 to €40 more than the Gionee Elife S5.1, but the water-tight shells and better hardware may as well be worth it.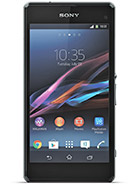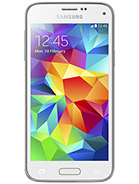 Sony Xperia Z1 Compact • Samsung Galaxy S5 mini
Finally, the one that stole the thinnest smartphone title, which the Gionee Elife S5.1 only enjoyed for a couple of months. The Oppo R5 is the unbelievable 4.9mm slim - the iPhone 6 plus will probably bend at the very thought of it. Having seen it in person, this is one is a real beauty, with better specs and a solid software package.
Who knows, perhaps another couple of months of holding on to that world record would've done the Gionee Elife S5.1 a massive favor. Aesthetically, it doesn't need any favors. It's the performance that demands a compromise but many wouldn't look beyond the looks. True, there are better devices out there, with expandable storage, cheap LTE, faster processing and yet this one has this inexplicable allure that you can't help but fall in for.
The Elife S5.1 is definitely not among most practical purchases this season, but it would surely end up on many wishlists for an entirely different kind of reasons.