'Glass Enterprise Edition' moniker spotted on Google's support website
If you recall, a new version of Google Glass surfaced in FCC documents back in December last year. Well, looks like the device is incoming as the 'Glass Enterprise Edition' moniker has now been spotted on the company's support website.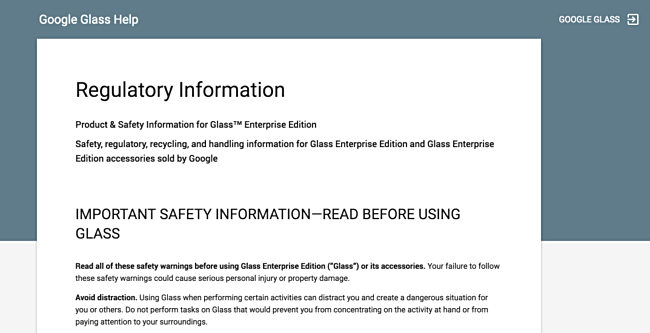 The support website now contains a dedicated page that details safety, regulatory, recycling, and handling information for the Glass Enterprise Edition as well as its official accessories.
Sadly, there's currently no information on when the new Google Glass will be made official, and how much it will cost.
?
They said years ago that pricing will be more affordable (around 300$) when final commercial version hits the market. While it's in development it will remain expensive.
I
I think pricing and usefulness play a large part on this device. If it's priced to high, and there isn't enough useful content or apps offered. Then this will stay a niche product. I loved the idea when it first came out. But this device was...