Final words
We don't quite know what to make of the Google Nexus S. When the Nexus One came out, it packed some of the most powerful hardware available at the time. The Nexus S is the spitting image of the Samsung Galaxy S, which has been around for almost a year.
That's not the worst of it either: the Nexus S has actually been slightly downgraded compared to the Galaxy S. We mean the lack of a microSD card slot and 720p video recording, Bluetooth 3.0 has gone missing too. Well, that and you get no guarantees about a SuperAMOLED screen, in some regions it will be Super Clear LCD instead.
Plus, Samsung should be launching the Galaxy S successor soon.
True, the Nexus S will get timely software updates or at least faster than the rest (though the Nexus One is still waiting for Gingerbread) and it does have an LED flash. The curved display is a unique feature for the Nexus S too and most likely to remain so.
But even so, the Nexus S could've been at least a little bit more convincing.
The Samsung I9000 Galaxy S is where the competition starts. It's still a better buy, but not so much of it's a I9003 Galaxy SL.
The Sony Ericsson XPERIA Arc will be hitting stores soon and its 4.2" FWVGA screen is great. Add an 8MP camera with 720p video, an 8GB microSD card in the box, similar hardware and Android 2.3 Gingerbread and the Nexus S starts to sweat. Plus, the Arc is super thin.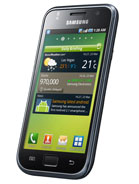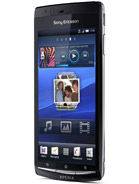 Samsung I9000 Galaxy S • Sony Ericsson XPERIA Arc
Dual-core powerhouses are nearing their launch dates and that's where you need to go for high-end performance. The LG Optimus 2X has a very good screen and a much better camera – 8MP stills, FullHD video. A mini HDMI port and DivX/XviD put it well ahead of the Nexus S in the multimedia department.
The Motorola Atrix has a 4" 540x960 screen, dual-core Cortex-A9 and 1GB RAM. FullHD recording will be enabled via a firmware update. Oh, and that laptop dock is so cool.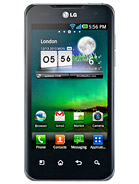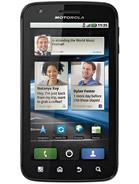 LG Optimus 2X • Motorola Atrix
There are other options too, if you think the dual-core phones are too much for you. The Dell Venue has a 4.1" AMOLED screen and an 8MP camera with 720p video. The HTC Desire HD has a similar camera, but a bigger 4.3" screen (it's an LCD unit though). The LG Optimus Black also has an interesting screen – it supposedly offers better image quality, while keeping power consumption down.
Whether and when these phones will get updated to Android 2.3 Gingerbread is a whole different matter. But they're all worth keeping an eye on.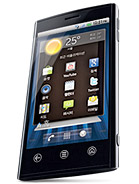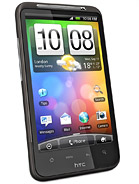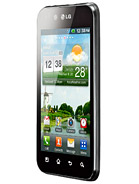 Dell Venue • HTC Desire HD • LG Optimus Black
So many phones to choose from, both old and new, and those are only the droids.
The Google Nexus S is a fine piece of gear, don't get us wrong, but it's just very late to the party (as is our review, for which we're sorry). The Nexus S will serve well the purpose of being the Android developers phone (like the Ion and Nexus One before it), but it just isn't sensational. And we guess developers would like to get the newest hardware available such as Tegra 2 and 1080p to optimize their products on.