Verdict
There is such a thing as judging a book by its cover and we are all guilty of doing it sometimes. When the Pixel 3a XL first arrived at our doorstep we weren't immediately impressed. A plastic body? A mid-range chipset? Massive bezels? No water-proofing? No wireless charging? What was Google thinking?
However, having spent a few days with the phone made us realize that sometimes getting the basics right is far more important than implementing every bell and whistle and that's exactly what Google has done with the Pixel 3a XL.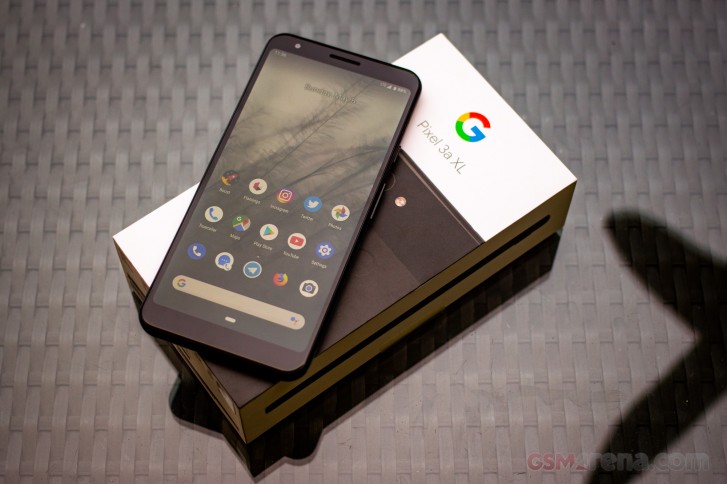 It's a well-designed and well-built phone that, despite the polycarbonate body, feels reasonably good in the hand. The display is excellent and one of the best we have seen. The performance belies the chipset and feels every bit as good as any flagship phone on the market. The software is clean and user-friendly and you get assured updates for three years. And the battery life is superb.
More importantly, you still get that excellent rear camera from the more expensive Pixel 3 phones, something a lot of people have been coveting but was kept out of reach by the price.
Of course, we aren't in the business of giving free passes and Google has gone a bit overboard with the cost cutting here. While it does look and feel good in the hand, we still think a plastic body in a price range filled with glass and metal phones is a step backward. The bezels on the display are outlandish for a phone in 2019. There's also no water or dust resistance of any kind. The 4GB RAM is a bigger performance bottleneck than the processor. And finally, the front camera performance has taken a big step back from the more expensive Pixel 3 phones.
The Pixel 3a XL is not a phone that will win spec wars. It is not a phone that turns heads or starts conversations everywhere you go. But if you want a smartphone that will keep its head down and do its job, day in, day out, a phone that has the basics down pat and will get things done with minimum fuss without breaking the bank, this is it. It's the Pixel camera and experience that you always wanted in a more sensible package. And for that, we like it more than the Pixel 3 XL.
Pros
Excellent display
Great performance
Outstanding camera
Long-lasting battery
Clean UI with guaranteed updates
Cons
Dated design with plastic construction
No dust and water-resistance
Only 4GB RAM and 64GB storage
No wireless charging
No wide or telephoto cameras
Pricing

These are the best offers from our affiliate partners. We may get a commission from qualifying sales.

64GB 4GB RAM
$ 259.95
$ 279.99
Show all prices