Google is testing a new feature for its Play Store app that will allow users to queue downloads until a Wi-Fi connection is available, saving them any extra data usage charges.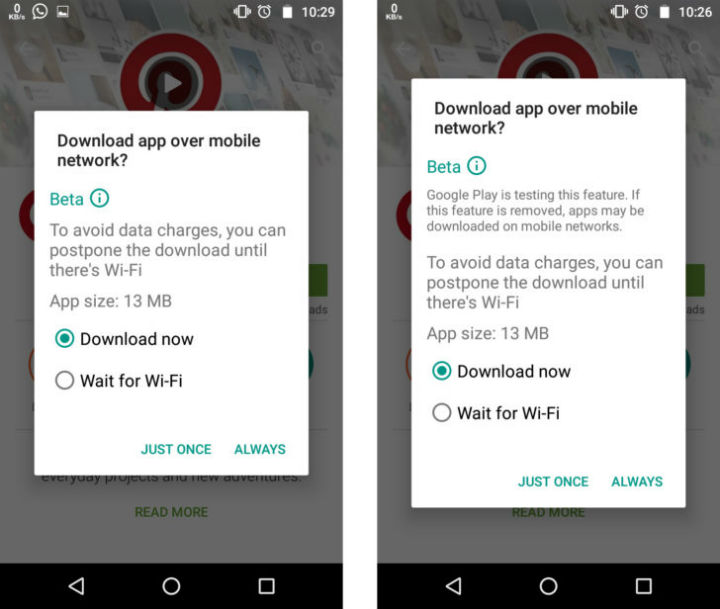 Currently, the app just tells users to use WiFi when they try downloading something large in size, with no option to postpone the download. With the new feature, however, you'll have the option to go ahead with the download or "Wait for WiFi."
Only a small group of users is currently seeing the new feature, with Google clearly stating that the functionality could be removed, in which case apps that are queued may be downloaded on mobile networks.
v
in india airtel is already doing that, i can queue up a download on the carrier to download at night where i get 50% data back..only for youtube, specifically.
D
Wait a minute. This feature is there in MIUI based ROMS for ages - I remember using in the MIUI ROM in my Samsung Galaxy S2 days.