Google is about to launch a service called Play Pass that will allow you to play games without being interrupted by ads. Screenshots leaked online, revealing it will be subscription-based and will have a massive library of games with all the in-app purchases unlocked. At first, you will get a 10-day trial for free, with $4.99 per month after that.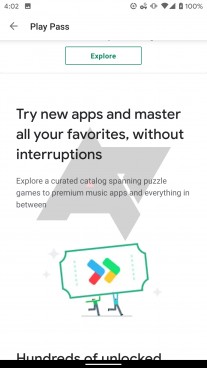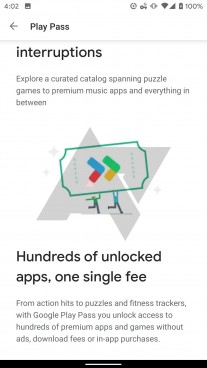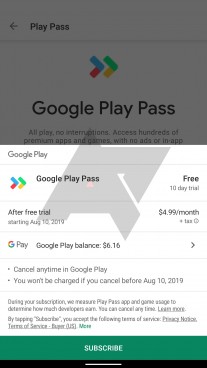 Screenshots of Google Play Pass
Looking at the info page, we see Google Play Pass will "explore a curated catalog spanning puzzle games to premium music apps and everything in between". While it doesn't mean you'll have Spotify in it, we are pretty sure you will be able to play Asphalt, Angry Birds 2 or any other game without the need to pay extra for a competitive package.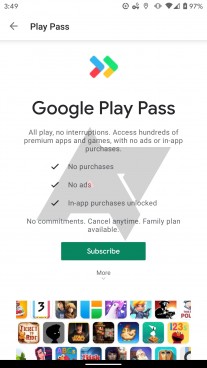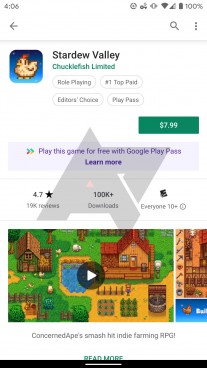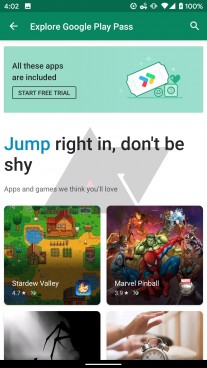 Screenshots of Google Play Pass
According to Android Police, such a service is currently being tested, as per a company spokesperson. The website makes a valid point that Apple Arcade might be more profitable since Apple users tend to spend more on apps. Then again being interrupted by some stupid video between levels is infuriating and some people could be willing to shed a monthly fee that is less than any paid app or an in-app package.
J
I bought poweramp years ago as a one off purchase so why would you want to pay a subscription for it!
J
Do you honestly think gameloft will give up its pay walls.. The full catalogue of gameloft games are built on microtransactions
ADVERTISEMENT