Google released Android distribution stats for June, Marshmallow breaks 10%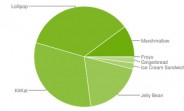 Google's dashboard has been updated with distribution numbers for this month. Marshmallow is at 10.1% which must be thanks to the large amount of new phones being sold and more phone and tablet makers rolling out Marshmallow updates for their smart devices.
Compared to last month, all of the numbers have dropped except for Froyo and Marshmallow. Froyo remained at 0.1% between last month and this month. We should see Froyo gone from the distribution chart soon enough. Remember, if any version is below 0.1%, it will no longer appear on this map.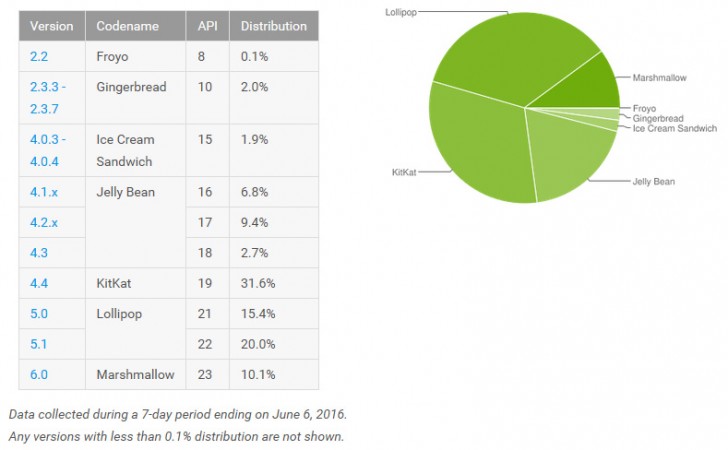 A total of 35.4% of devices are running either 5.0 or 5.1 Lollipop while KitKat comes in just behind at 31.6%. Jellybean makes up 18.9%, Ice Cream Sandwich (1.9%) is ironically 0.1% lower than Gingerbread (2.0%).
D
At no time will I knew update for google Have a app named "apple strudel" unless Google and Apple decide to get married or at least have a simple partnership how about it, sergy and Tim...will someone propose ?
B
Honeycomb was for tablets only.
G
Glad to have Motorola.......Updates are on time and no heavy OS like Samsung, LG, Sony , HTC etc etc..... If you want to use Android then Nexus and Motorola are the best choices