In spite of past rumors claiming the contrary, Google will not be launching a Pixel Watch this year. The company has confirmed this through Miles Barr, its director of engineering for Wear OS, speaking to Tom's Guide in an interview today.
The Pixel Watch was said to be unveiled alongside the Pixel 3 and Pixel 3 XL smartphones at Google's upcoming event in early October. However, the search giant says it wants to focus on its partners in the wearable space, and on improving Wear OS.
It offers input to companies making watches using its platform, the latest of which was regarding the fact that people want NFC and a heart rate monitor to be in their wearable. And that's why newly announced devices like the Skagen Falster 2 (pictured below) incorporate those technologies, even though previous generations didn't.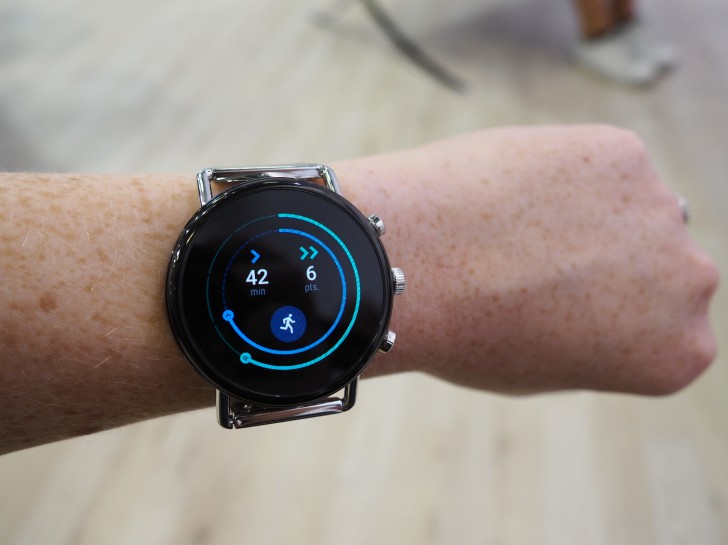 The company doesn't yet want to develop its own hardware because there isn't one perfect watch for every person. This point is very much highlighted by the diversity in the Wear OS ecosystem, with some wearables aimed at fitness enthusiasts, others at outdoorsy folks, whereas others are all about design.
While Google hasn't yet come up with a smartwatch that would be a must-have for everyone, if the company were ever to start such a project, it would focus heavily on the Google Assistant, "to integrate AI and machine learning into the device, which is Google's forte", Barr said.
The recently unveiled Wear OS redesign will be followed early next year by a new update that will be all about improving battery life. To achieve this Google will use strategies similar to those it's already employed in Android. The Doze mode will power things down when you're interacting with the watch less. Machine learning will be used to optimize when the device runs different processes, in order to minimize power usage.
The new release in 2019 won't be called Wear OS 3.0, because Google wants to move away from version numbers apparently. They "led us into a trap where we can only update once a year. Wear OS experience is evolving, and this is the start of that evolution. We want to keep rolling out improvements on a regular basis so users aren't pent up waiting", Barr explains.
?
Good, so they save themselves the embarrassment. Status on the smartwatch market is still the same, only Apple Watch is practical and useable with real life apps and support for things we actually use. I have privilege programme in many airlines, ...
ADVERTISEMENTS